My knees are killing me a little. When I have rode the last two times, I have had to cut the sessions short because of the aching in them. I am gonna try icing them and try doing some stretches. If that doesn't work, I might just start eating Advil again. So, I was looking at old pictures that I have stored on the internet and found some of old bike set-ups and old pictures. I think I might have even posted some of these before, but it is always interesting to look back at how horrible of a rider I used to be and how I have progressed to "just being not all that good".
Anyways, here is a shot of my Barcode, circa 2003. I had just gotten laid off of work and gotten a pretty nice severance package. It was just Anna and I, so after I bought her an inordinate amount of toys, I treated myself to a new bike...
Compare that to my current T-1...we've come a little ways...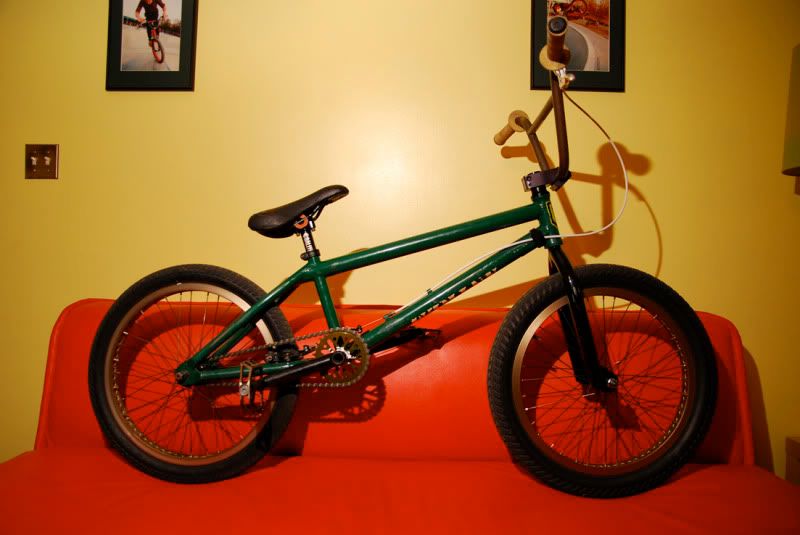 This was me on my electric blue STA in 1999. I had just exited a very bad relationship and moved in with Robert Lee Fisher. He got me a deal on a new frame and I ran with it. This bike was probably as heavy as two modern bikes. Full english hop to ledge feeble...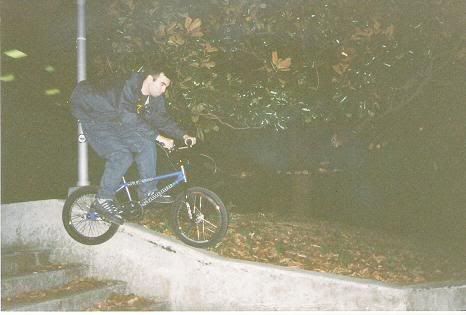 I can't even tell you the last feeble grind I did. Now it's all about the 270's over the hip. (poached from
Corey's
site)...
I would be unwise to not mention that I am now engaged! So I will mention it...here. Thanks for the well wishes, facebook people!