I got up this morning to some pretty sharp pain in my side...where my appendix is...and I know that I still have mine, so I am a little worried that I am about to visit the hospital over the next 24 hours. Sweet.
I rode the other night at the park and several of the dudes were in attendance, so that was pretty good. A healthy mix of skaters and BMX all getting along. I can only assume that it was due to the holiday season being upon us.
Out of all the pictures I snapped, this one of Neebo is my favorite. He was working on these over-footjams and the emptiness of the park in the picture really looked nice.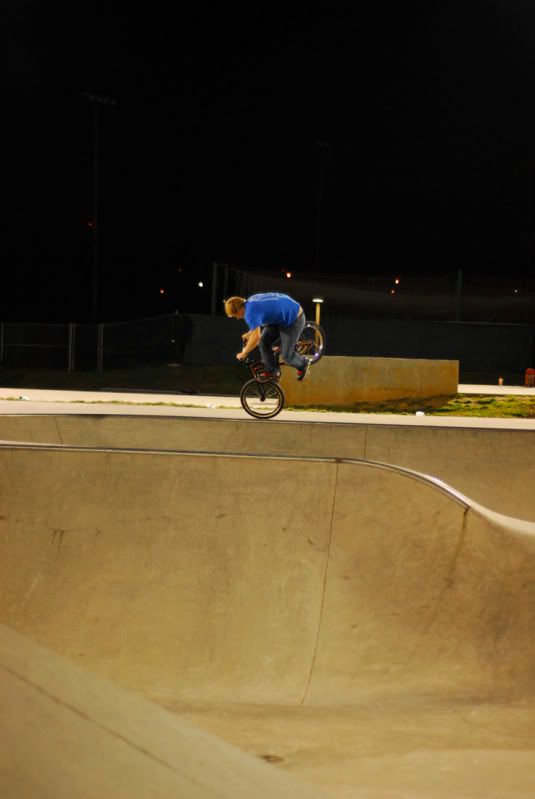 I really enjoy riding with Tim; he's got a good style and a pretty good attitude about things.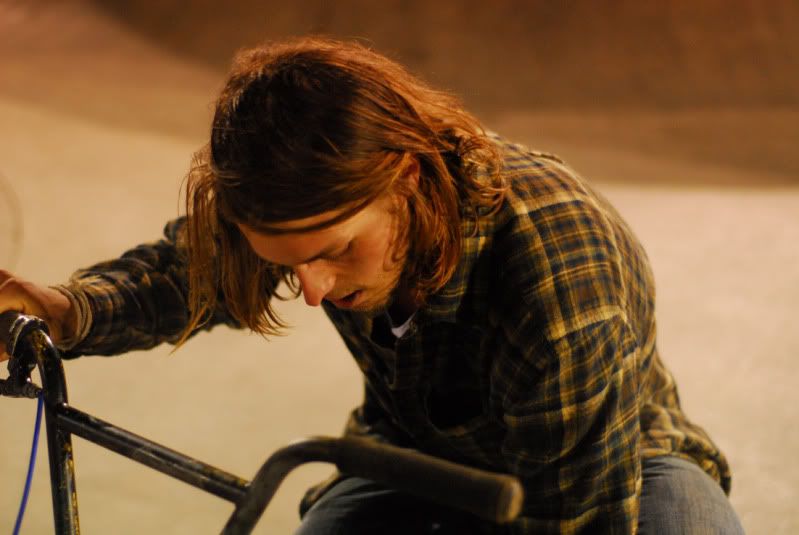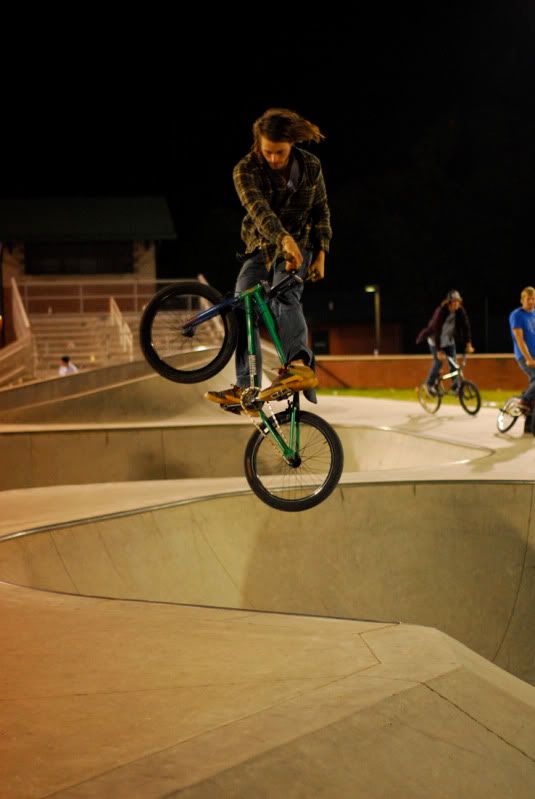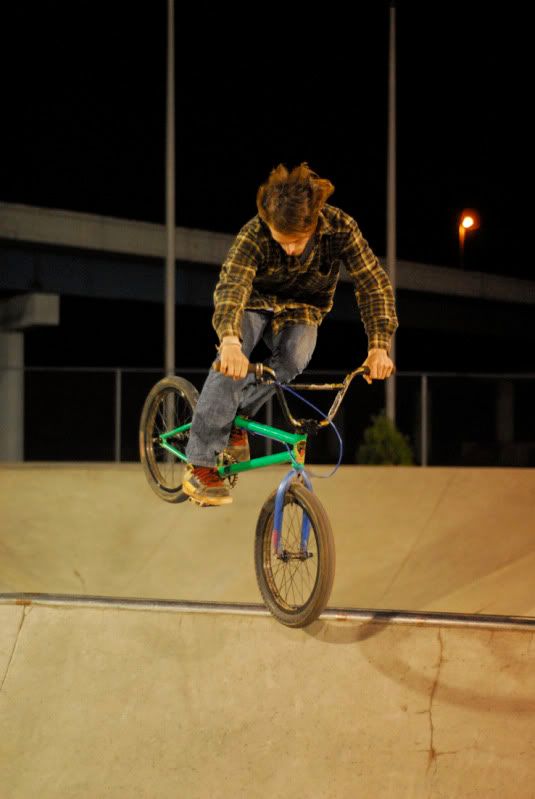 Adam might have left cougar-town, but he's still a funny retard that makes a session interesting. Even if he's uglier than Dak...
David is now the unofficial local park shredder, I reckon. He's got a hand-me-down bike and makes me feel bad for owning a dialed machine, but I'll get over it.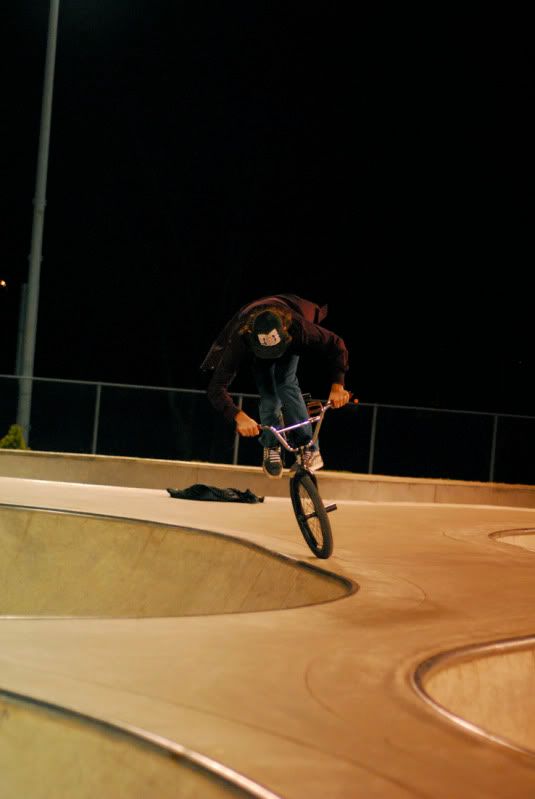 My daughter cleaned up her room in anticipation of getting more stuff to fill it with for Christmas. I was standing outside helping Mica with the lights when I took this. Creeping...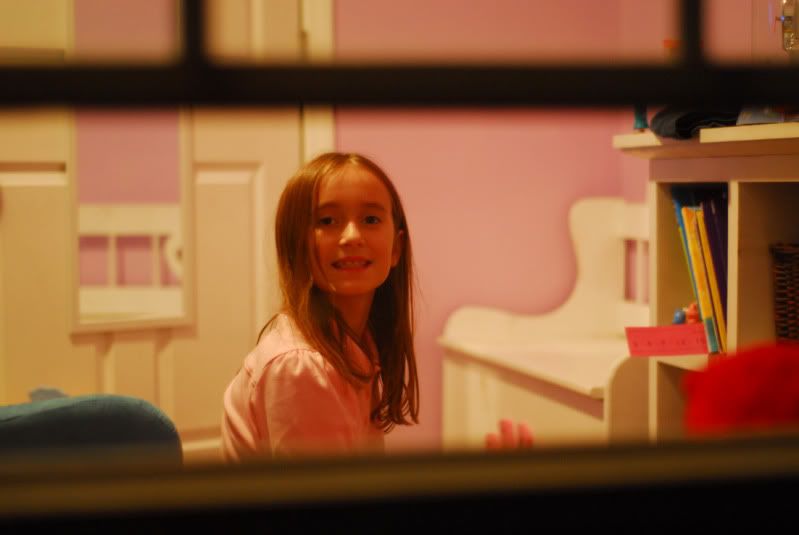 In the process of cleaning, she found her Curious George that I got her some time ago...like 2 years...and Garrett took over.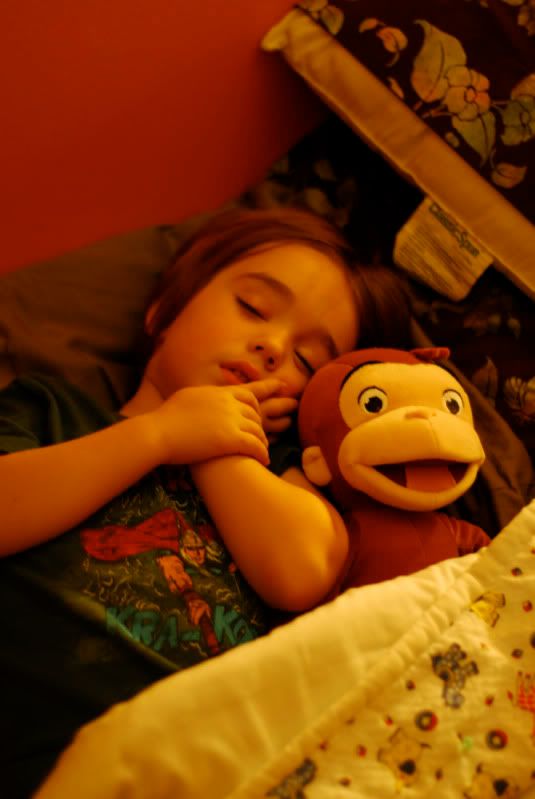 Happy Thanksgiving everyone!