I refuse to believe that the slide into being terrible on a bike due to old age is something dramatic and all encompassing. I prefer to think that my bad outing was the result of my configuration, my extreme lack of sleep, my having lost a lot of strength due to the flu that wiped me out last month or something similar. I came home tonight and put the top load back on and took the trick sticks back off. The balance of the machine feels a little better and I hope that translates into some better days out there. This has been a rough winter and I think that this is the most I have looked forward to the arrival of spring in a long time...
Garrett got a Black and Decker tool set for a belated xmas present from Anna's Kay and it he said, "this is the biggest toy ever."
The goggles! They do nothing!
Snaps from today's session...
Timmy Lewis would like you to know that he has never done commercials for Six Flags over anywhere.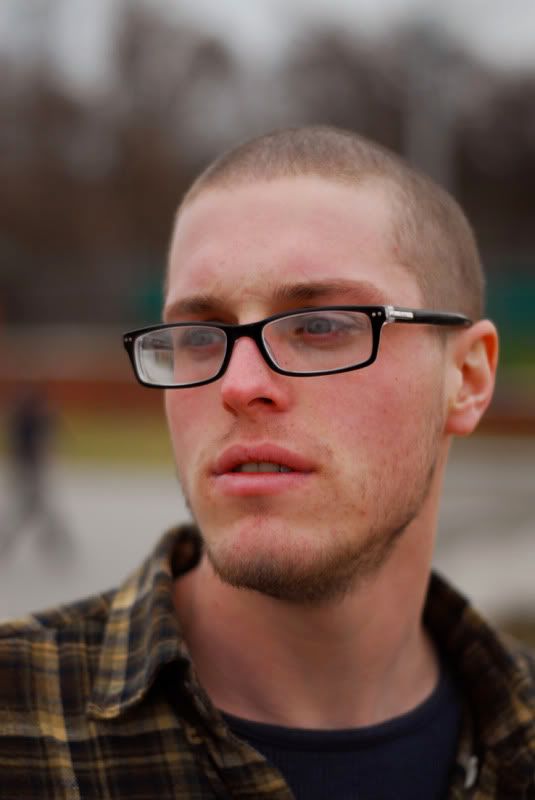 Adam gets excited about damn home haircuts.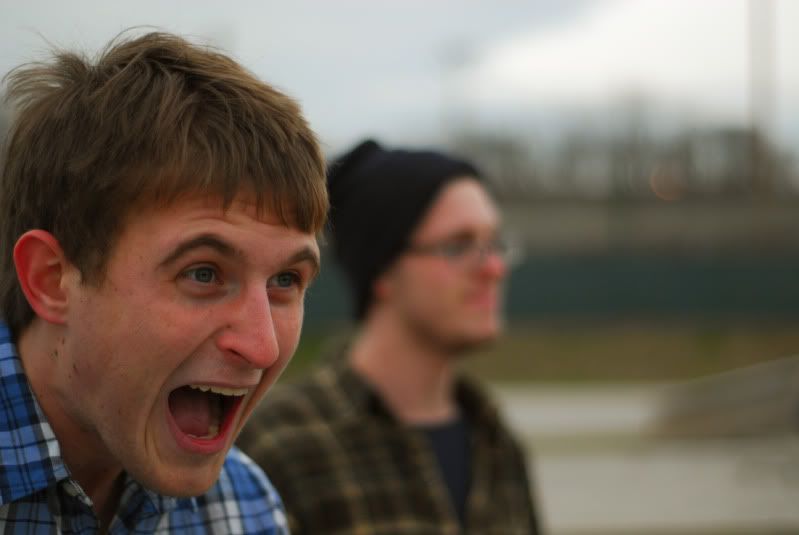 This is probably the best pic of a table that I have ever gotten from Adam. Who knows...I am old and probably forgot the other ones that were better.