A new albeit smallish skate park/plaza opened up down the street from my house recently. As I had been participating in a lot of night work this past week, I opted to take Friday off to recoup. Since the sun was out and the temp went over 40, I suited up two of the boys and headed to this park to let them roll around a little. Garrett absolutely loved it, which of course makes me smile as big as can be. I have been careful to not push BMX on him; I mean I will put a video in and if he wants to watch it, he can, but I never make him. He charged around the place and wore a huge smile the whole time.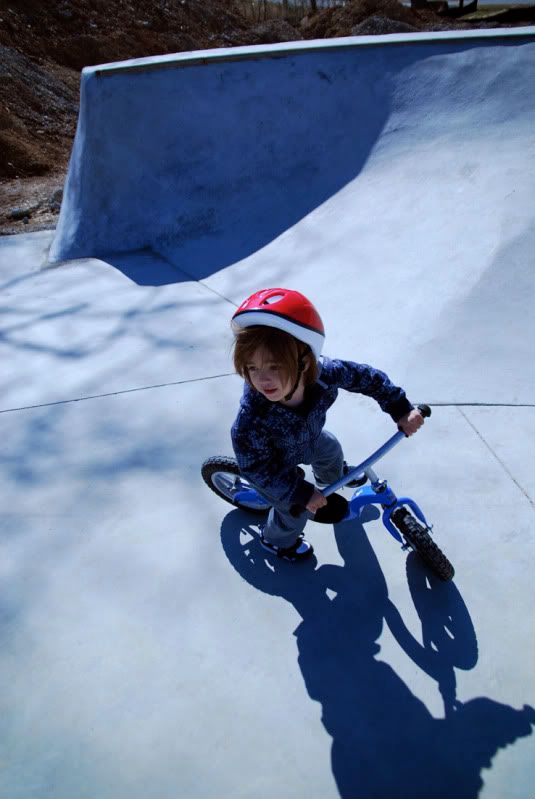 Ocean hasn't ridden in a while, but expressed some enthusiasm about it, so I tightened his chain and turned him loose.
Here is where the title of the post comes into play. Garrett dropped in on his first ramp on his own yesterday. Now...that makes this old man proud as can be...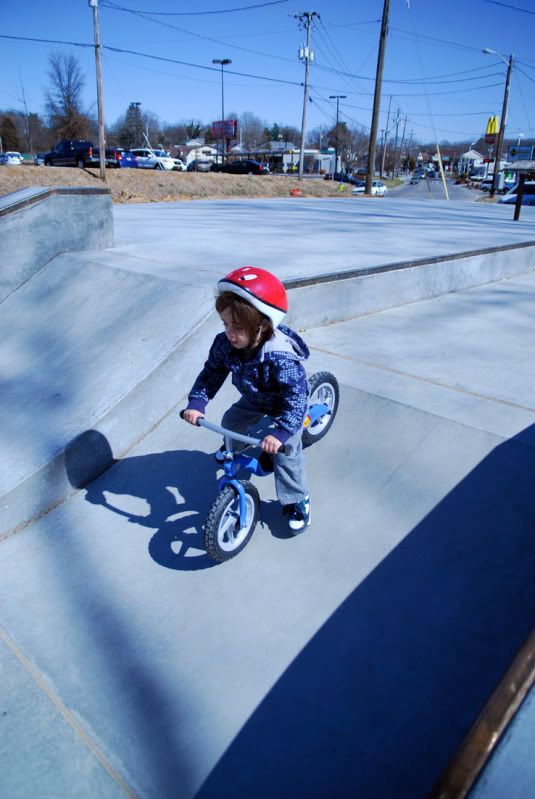 Let's warm up, please?