I got a text from my friend Brien today. "Crandall asked me for your number." This was followed by a call from Steve letting me know that he is coming my way and wanted to know if I was into some bike riding. Luckily, I was. I tried to coax Bobby Fisher out. No dice. On FBM trips out west, we are a stop over, which is cool. I got to meet some pretty rad dudes, admire some Kenny Horton tables, make a Play Clothes ramen noodle joke that two people got...good stuff.
I took some photos as I am wont to do. It had actually been a bit since I shot BMX photos. Not actually sure that I have even done it this year. Well, that's out the window. I have done it now. Here a Kenny Horton shot that was a bit dark, but it worked for me...
Here was a lighter one...
Cranpa got into it, when he wasn't shit talking me.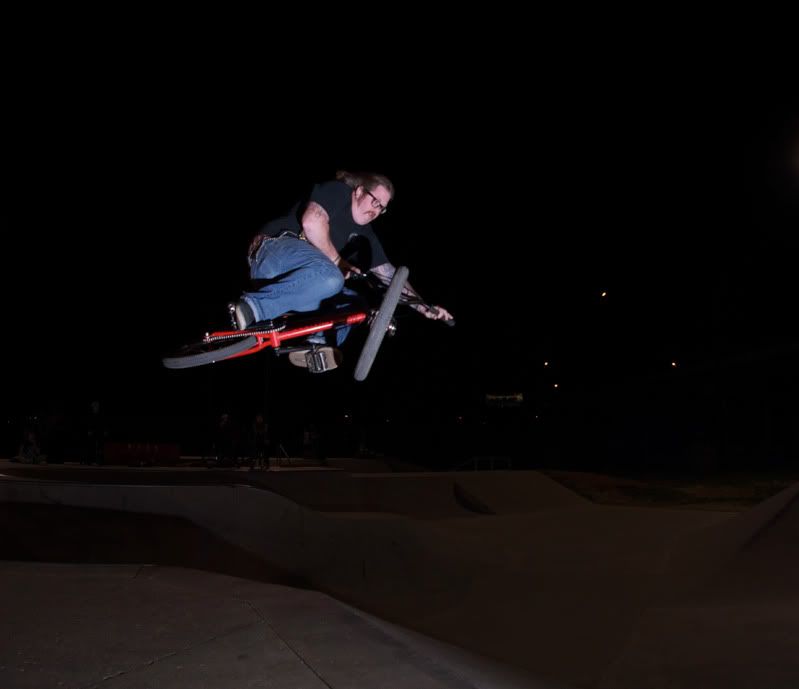 Safe travels, fellas. I am trying to find the link to Paul Horan's instagram. He's a good one.