I have one. A list of things that I want to do before my time in BMX is done. I have crossed off a few (Ride 9th St. and T1, learn 360's) and this weekend I got to cross one more off the tablet...get through a six pack. Mind you I have never really jumped real doubles before. I have hit dinky little nubbin doubles and shitty rollers before, but nothing real. I got through the sixer this past Saturday and was really stoked. It's like riding a rollercoaster and the thrill of dirt dwarfs riding park big time. I can't wait to go back.
It was really awesome to get out and take a picture of something other than the park. First up is the other Corey that was riding with us at Bigfoot.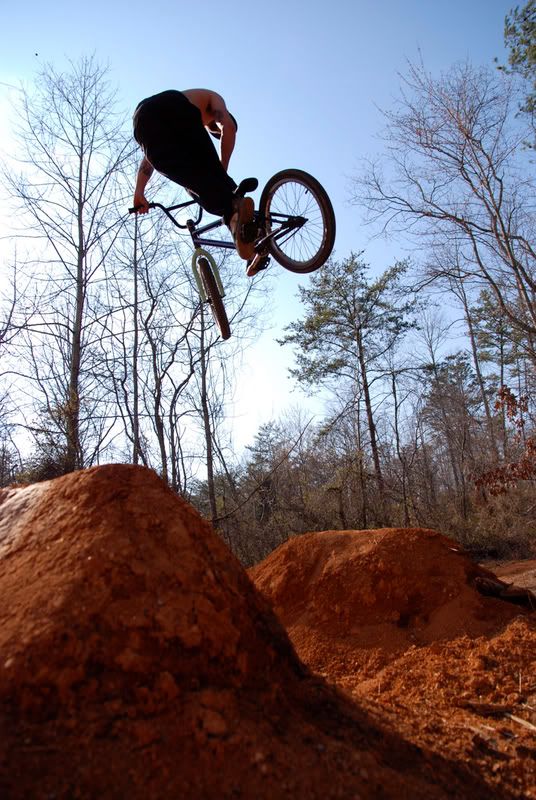 Ginger Jon had his balls rocking and cocking and flowed out an x-up over the last set.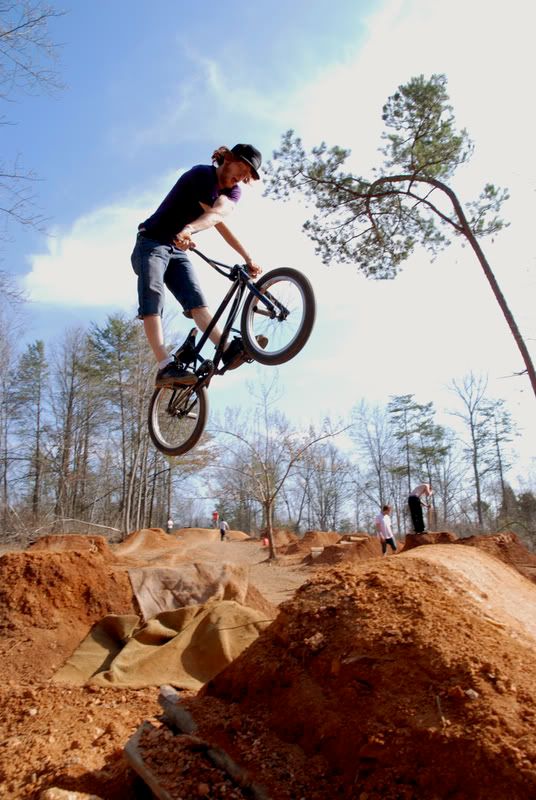 Tim showed me the way to to wallride. I had to chase him a little, but it worked out.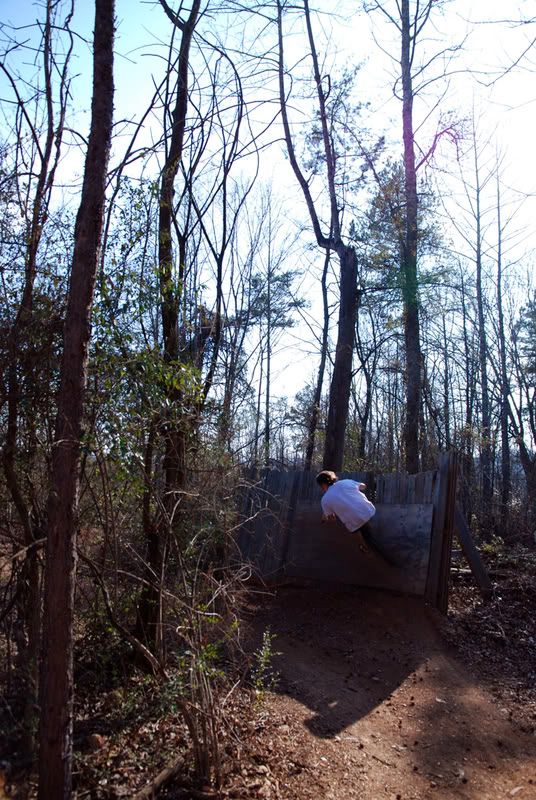 Finally, Johnny C. might sound like a bag of wrenches when he goes over the jumps, but this t-bog is stretched so nice that I forgave his noise...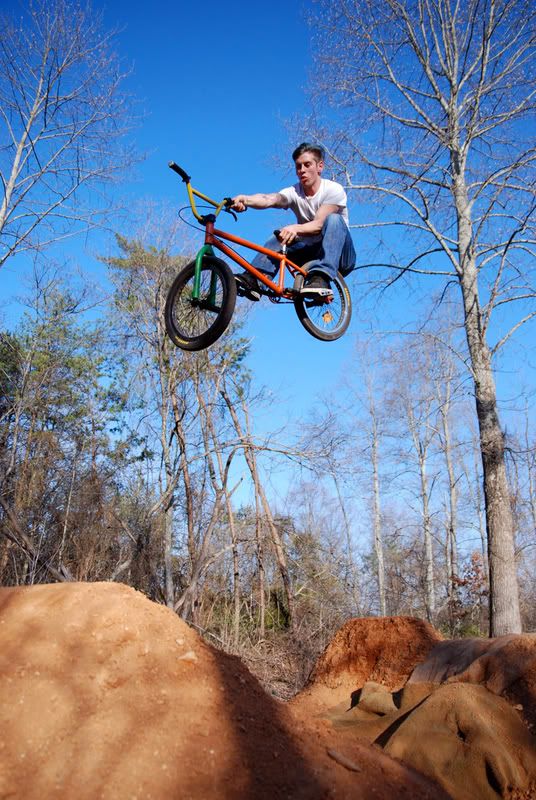 Enjoy the bed, John.
C-Mac, put some brakes on and let's get awesome.