Money doesn't get much these days. We're on the verge of super-inflation and though the economy has pretty much hit bottom...the bottom still sucks. That said, if a man is willing to take less than market for a complete bike...you jump on that shit. JUMP.
This is what I got...
I stopped by CMac's house earlier and we goofed off. I ate shit on a manual on his bike because his pegs are on the wrong side. And he has no brakes. Picture me rollin'...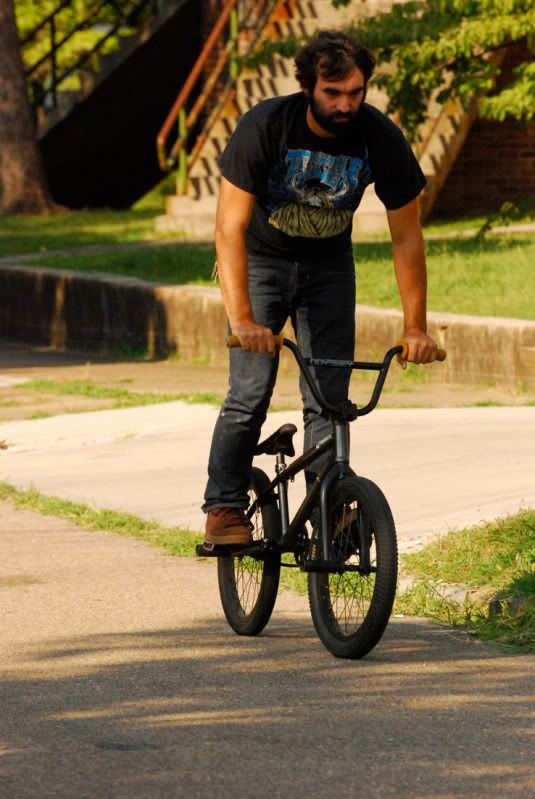 Corey can hop higher than most people in Knoxville...while wearing flip flops. No shit. None. We are devoid of shit.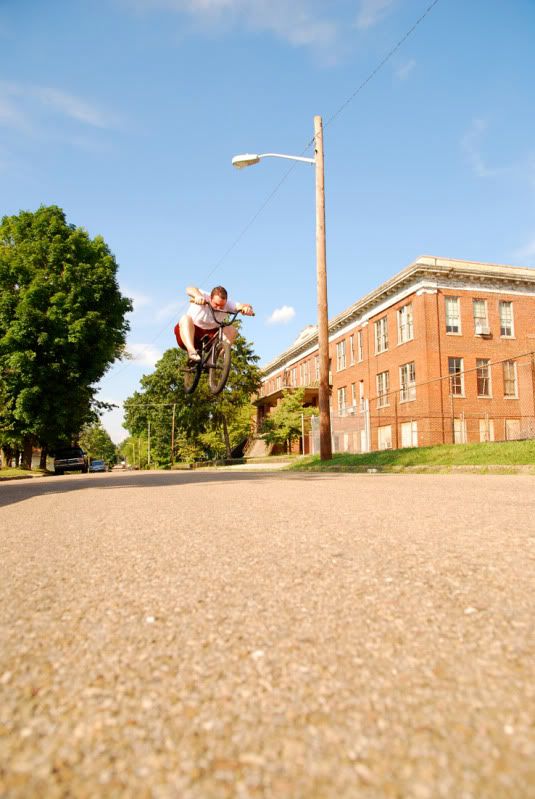 Sunday Bikes used a pic I took of Alex on their news page. No photo credit, but it's cool. I am stoked to see a picture that I snapped on a pretty reputable bike maker's page. If they wanna send me some forks, we'll call it even. I kid. Sort of. Yeah, I kid.
Sarah Palin is stepping down. Happy birthday America indeed!