Anna had artwork on display at her school the other day. Being the good ol' pops that I am, I headed over to the school with camera in tow to document it all. This is what she made...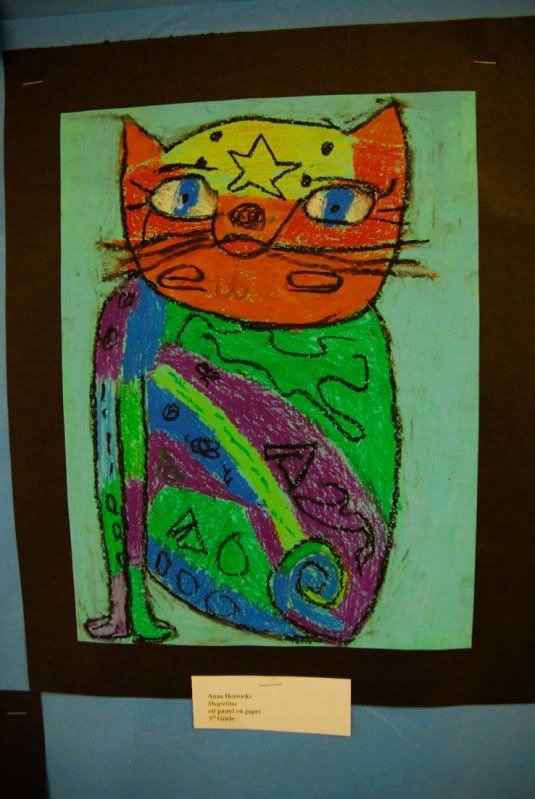 ...and here is the artist looking very cosmopolitan...
I always liked the way clocks look in old schools...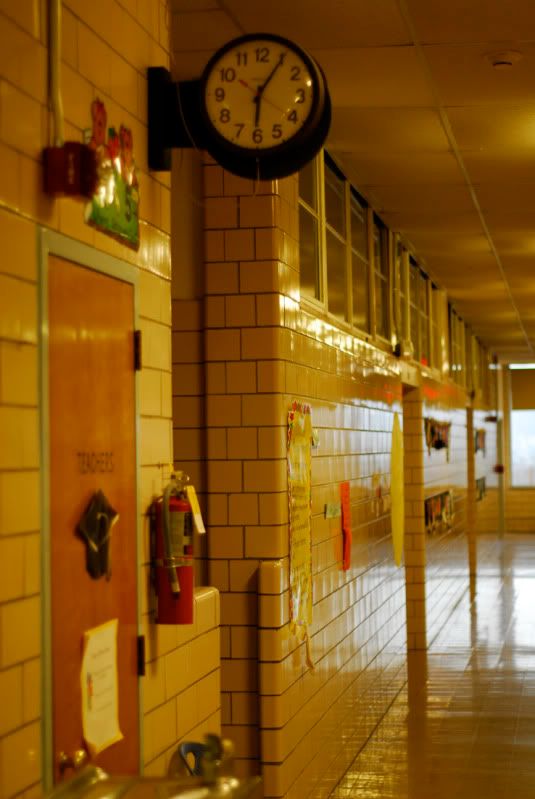 Rode some bikes this weekend despite still feeling like shit from my cold that I found somewhere in the dead of night. Tim Lewis learnt himself turndowns over the hip, which was pretty swaggish...
I'll have some more pics up later. I haven't "developed" them yet.
Adam, have fun in Charleston. Try to remember that it is still technically winter.
Also, to the ginger skater at the park who seems to enjoy bowls of arrogance for breakfast, GTFO.
Seriously, you're kind of a bitch.