My stem bolts stripped out, which if I had one complaint about the Fly stem it is that it looks...fragile. And it kinda is. If T-1 could get that stem out and about, I'd be happy. As it is, I am thinking that I will just put this Fit stem on that is sitting here. Ugh. I have such conflicted feelings about that company.
Bah.
Shot photos yesterday at Bigfoot and several came out pretty sweet. Jon is forever bitching about his lack of pictures, so here you go, Harter.
Adam was the genesis of my stem issues because he agreed to swap out forks with me. Then...boom. His girlfriend gave me the inside poop on some actual dirt, so some is forgiven.
He managed to get a wallride to table, and even almost killed me on one attempt. It was worth it.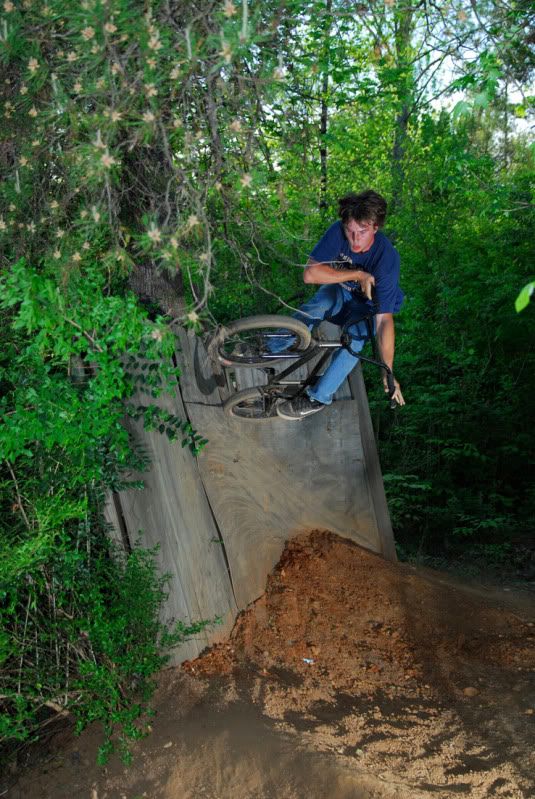 Birthday boy. Tim Lewis was the impetus for going to the jumps, so here he is. Speedy wallrides with Harter lurking...fun times...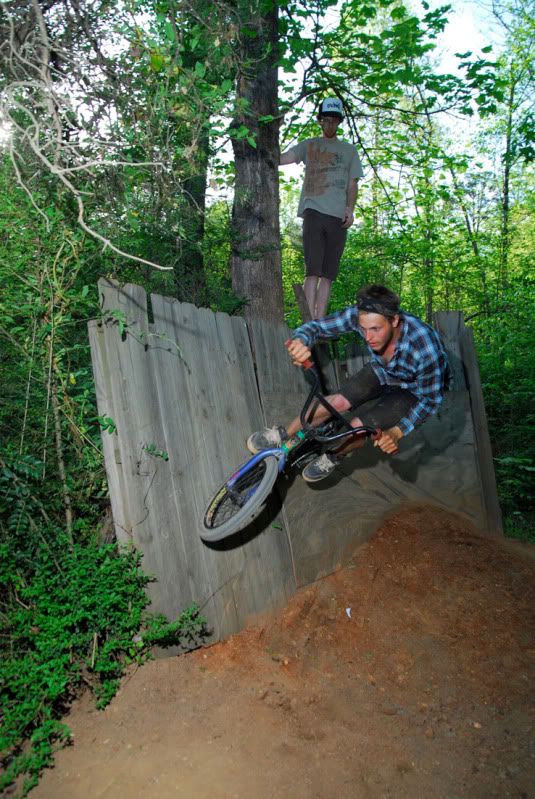 Then...the best picture I think I have ever taken...