Driving in traffic during SXSW gives a man time to reflect. I reflected on the fact that I do not need a GPS to find my way to places. Austin is the first big-ish city that I have felt completely comfortable traveling in. That has to mean something.
Anyways, I was allowed access to the Empire bowl. I felt torn about riding this because I hate Arkansas so much, but Ryan Corrigan built it and he is awesome. I wasn't that torn, really. But seriously, Arkansas has the scariest bathrooms in the United States. I half expected to see Renton digging around in there.
Mica took this. I have never ridden a street spine. Everything had been coping to coping until now. SHIT IS FUN.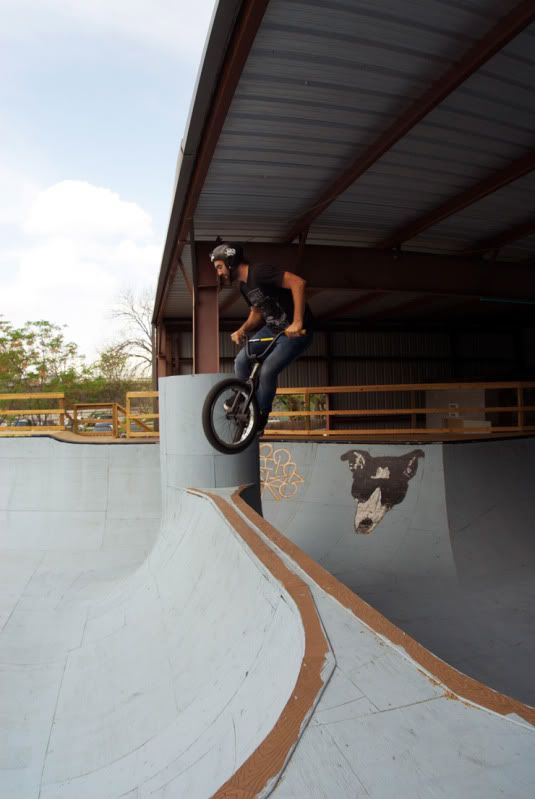 Go to trick time! This and ice picks are my go to tricks in bowls. I'm 36. Get off me.
Before anyone asks, I did not get to ride T-1. It just didn't happen. Maybe next time. Maybe not. I have no idea. And 9th wasn't really running. The flooding rains the week before really shit on that.
On the way home, we stopped to get close. Thanks for being my co-pilot, lady.