So, now that the Empire bowl edit has dropped, I can talk about it. EMBARGO LIFTED. I didn't stay for the whole thing because I had literally just gotten into town and was so tired that I could have died. Hanson offered up his bike to me to take a spin in the bowl when I got there (side note- always good to be recognized by Hanson by way of "I saw a guy with a beard and a Humanzee shirt, so I knew it had to be you") but I declined because had jelly legs and figured that I should just get my own horse. What I saw was pretty nuts. Chase Hawk has to be seen in person. He is amazingly smooth and goes impossibly high. Matt Roe manages speed while being brakeless better than any human alive. Tony Cardona's hands are not to be fucked with. Period.
I didn't take a ton of pictures because Joe Simon was getting the shoot ready and I didn't want to be in his way, but I got a few. Mostly of Matt Roe, so here we are.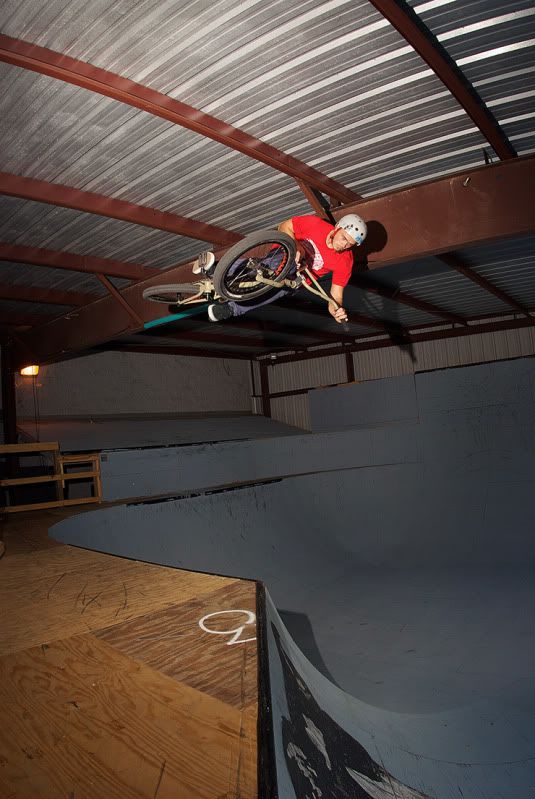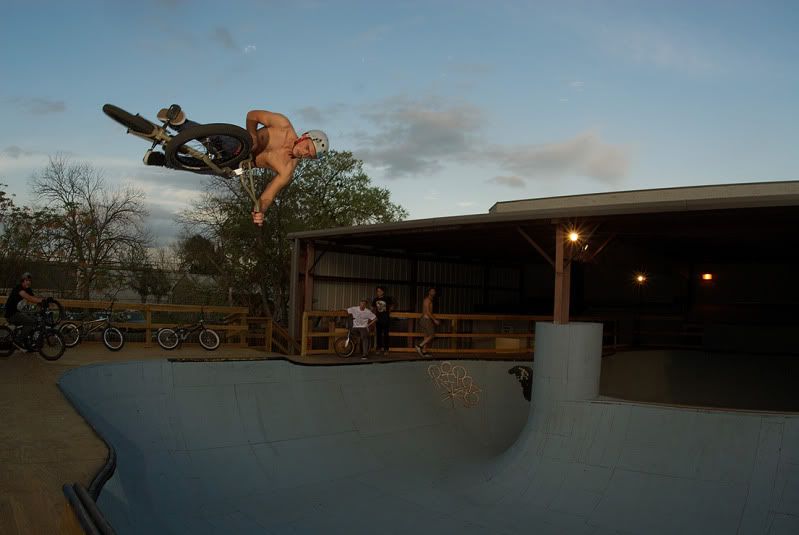 Obviously, thank you to Tom and Tina for letting me in there, and to Joe Simon for not killing me. And thank you to the three Empire employees in this picture (Taylor, Nathan and Fabian) for making every day fucking funny. Get well soon, TB.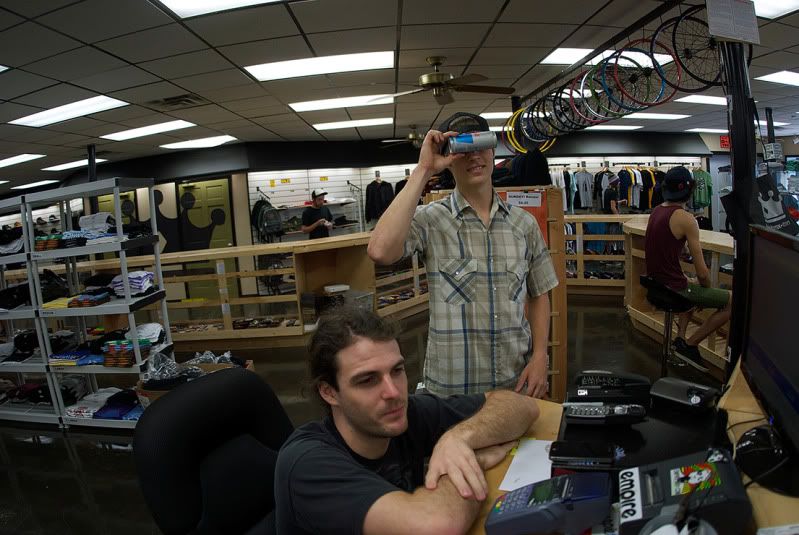 Also, watch as much as you can...
Smoking The Bowl from Empire Bmx on Vimeo.