The original plan had me flying to Orlando and getting picked up by Brien from the airport. Then, Typoll mentioned in a Tweet that he, Travpoll, and Jeffy were going and were going to stop in Knoxville and kidnap me. So the nebulous plan evolved into just riding down with a group of Ohio dudes. Then Jeffy, to the shock of no one, backed out. Then Travis. In stepped Kyle Iwanicki and Johnny Del Balso. They arrived in Knoxville on Wednesday night, went and saw a killer cello/metal show, and the next morning we were on the way to Florida. The first stop was in Jacksonville at the Kona park. That night we took a few tentative runs, as we only had around an hour to ride. After that, Redbull Dave let us set up camp in the yard across the street from Kona. Some charred Van Homan made s'mores, some Steve Crandall crafted insults, and some beers sent us to our tents with a oddly full belly and thoughts about getting back into that park in the morning to slay some concrete dragons. Brien Kielb arrived in the morning to join in the festivities.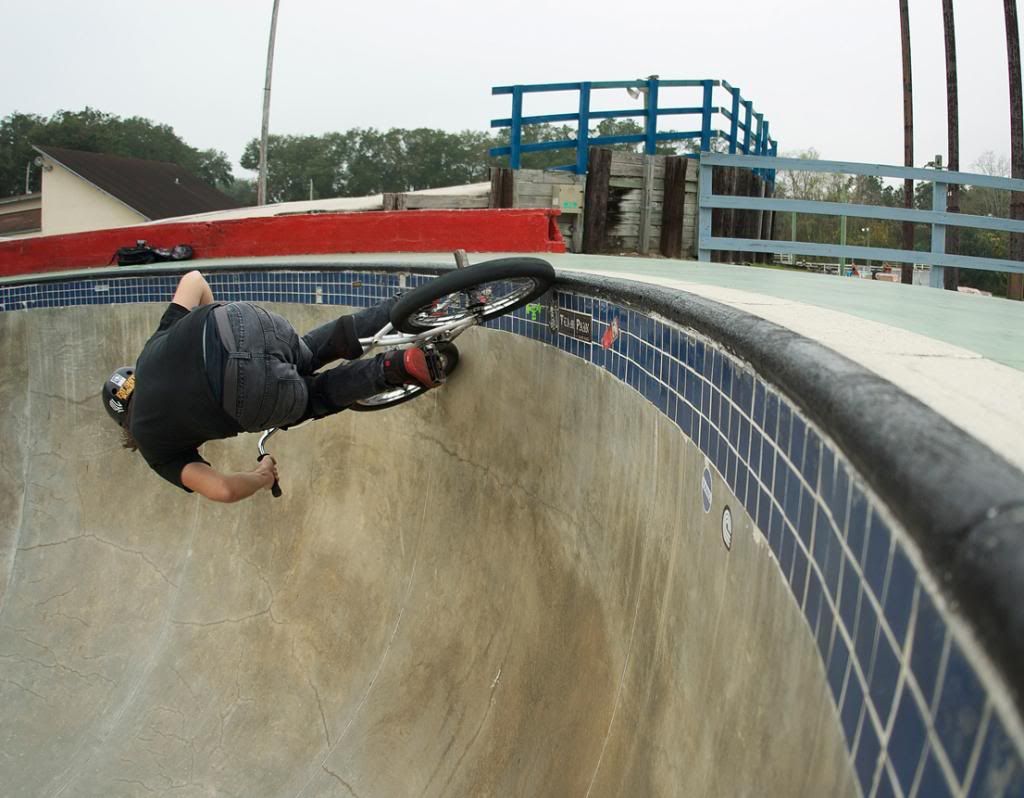 Brien wanted a pic of a skid over a particular sticker in this bowl. Later, details emerged that sort of changed things...but not really.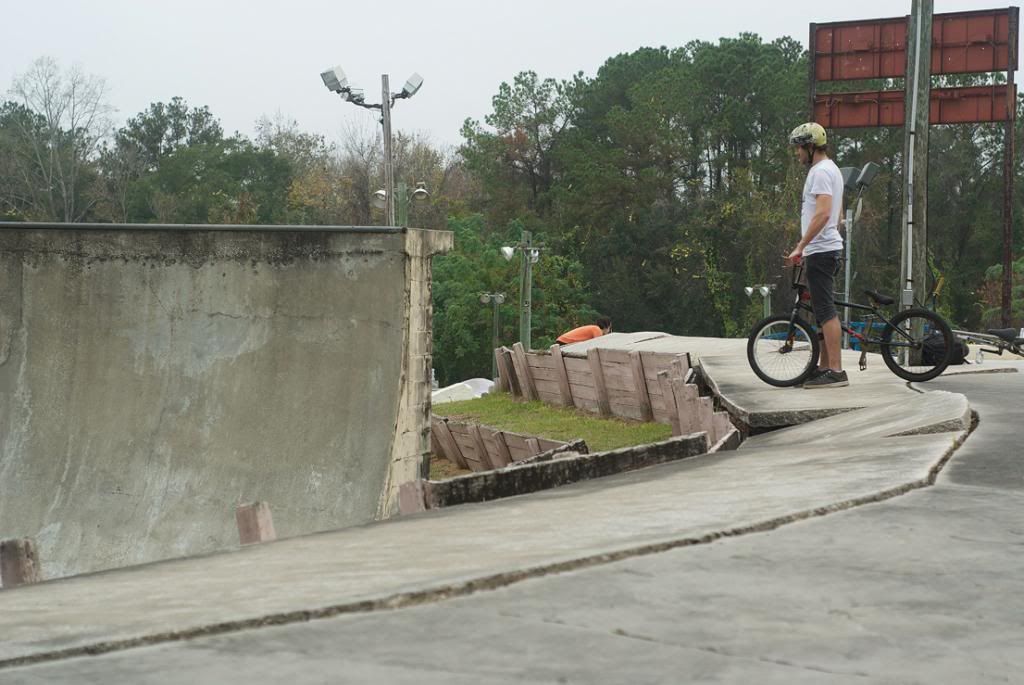 Kyle called this out early on. The best part of this set up is the fact that the halfpipe is concrete and essentially made of cinder blocks.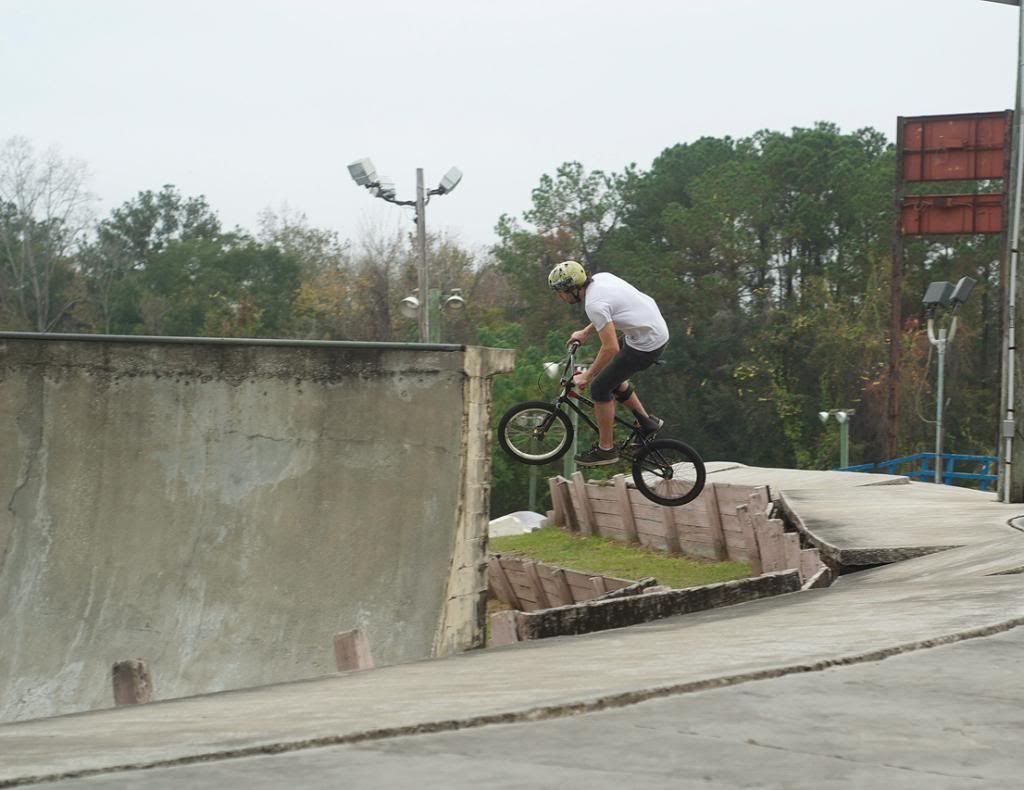 BOMBS AWAY.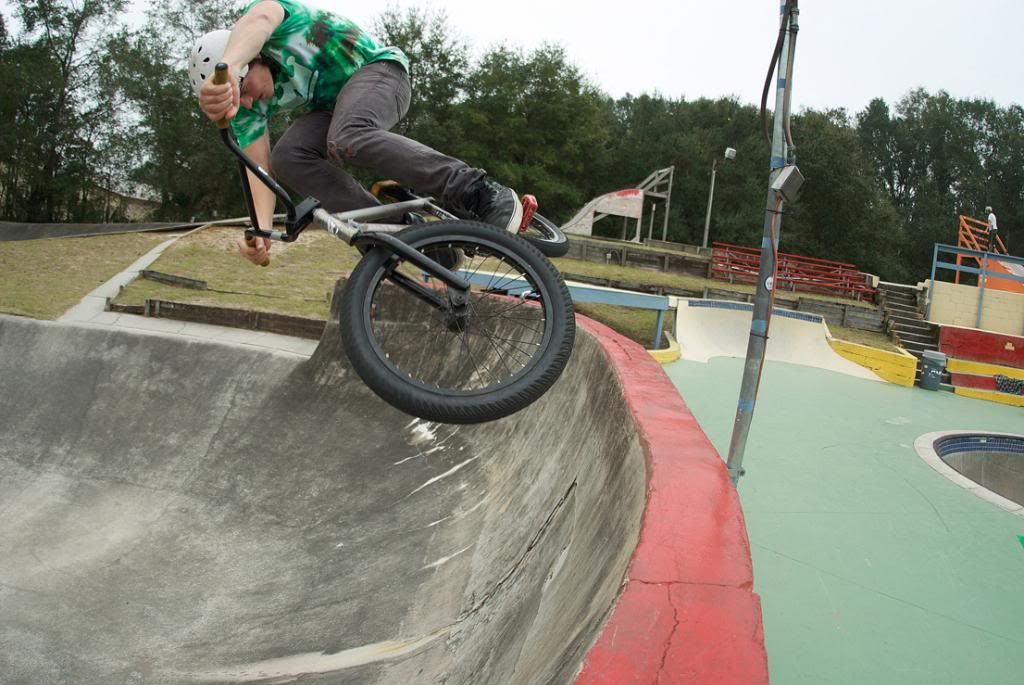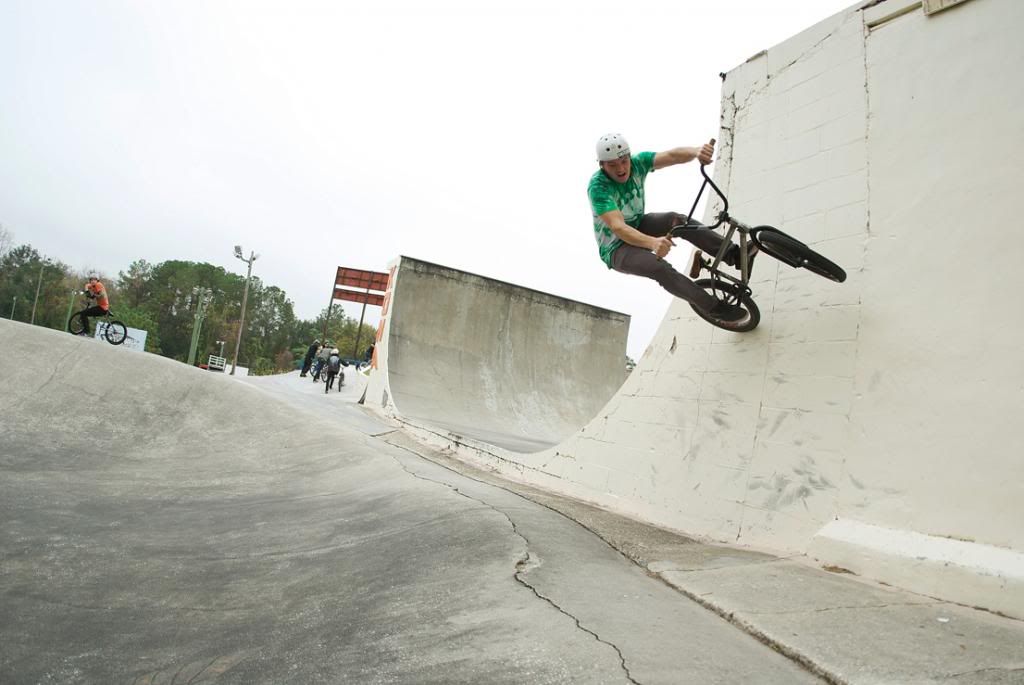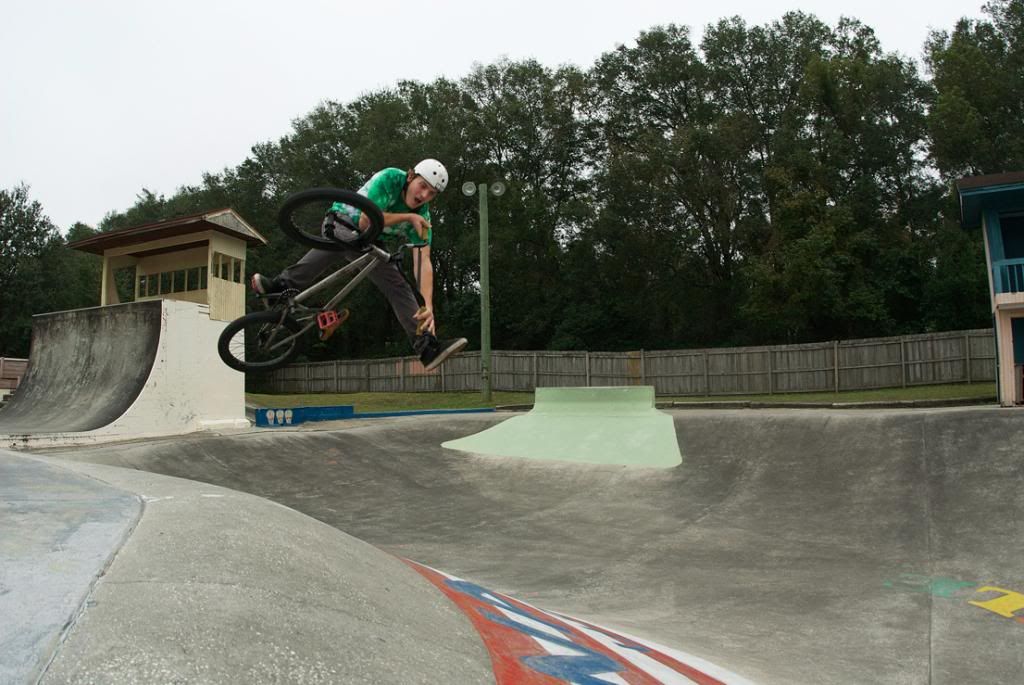 Tyler Pollari, when not unbuttoning his various Hawaiian shirts, put in work in every part of the park.
Mickey Marshall asked me if I was from Tennessee, asked if I knew Tim Lewis (I do!) and was comfortable with the fact that they are twins/dopplegangers.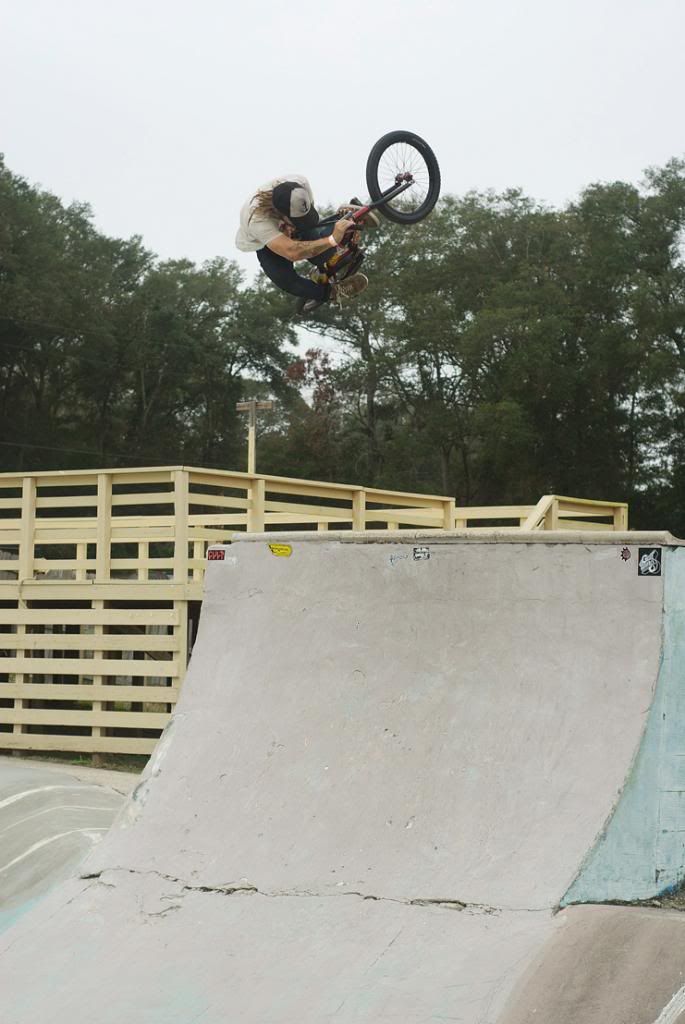 Then he blasted the shit outta this concrete kinked quarter at the end of the snake run.
Incidentally, the snake run was the most delightful thing that my tires have ever trod upon. I could ride that every day for the rest of my life and I would be most happy.
This was all followed by heading out to Orlando/Apopka for the Banned in the Backyard Jam, which I don't think I can properly sum up right now. I have other photos, so when I get it together, I will write something else about it.
Mark Mulville roasted all day long. All day.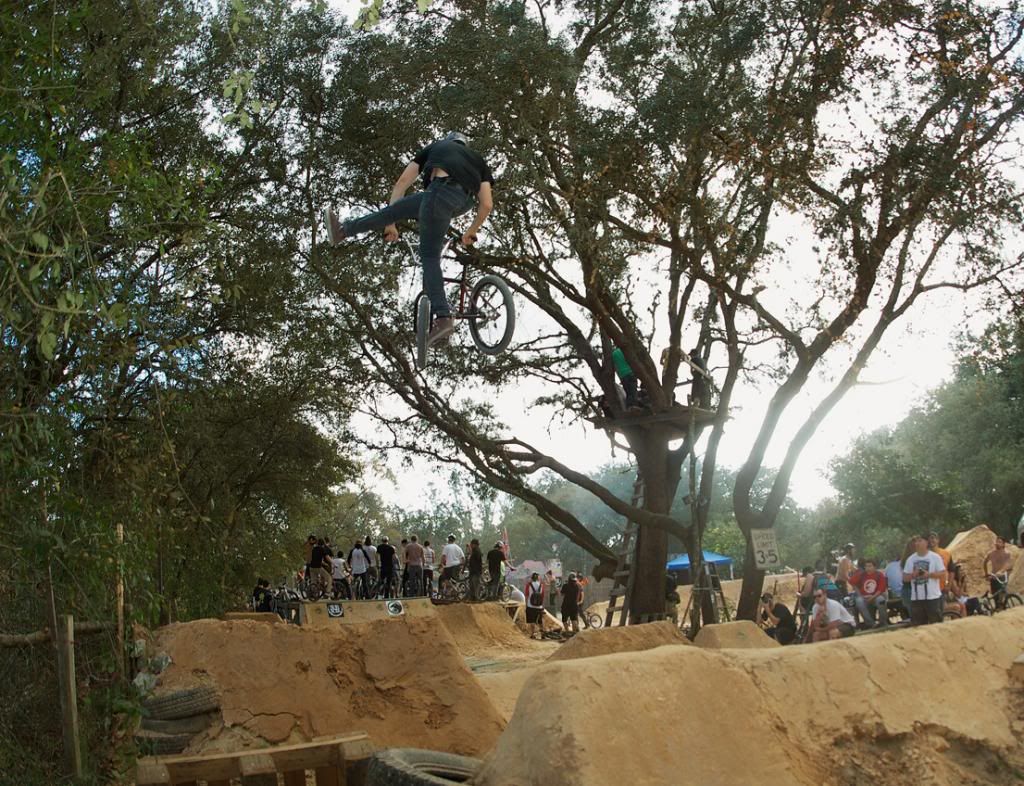 Officer Hoey. This was my first time meeting this dude and he was just as rad as you'd expect a cop from NYC that rides to be. Also managed to roach the tires in his Dodge Charger rental and the look on his face was parts smug and stoked 16-year-old.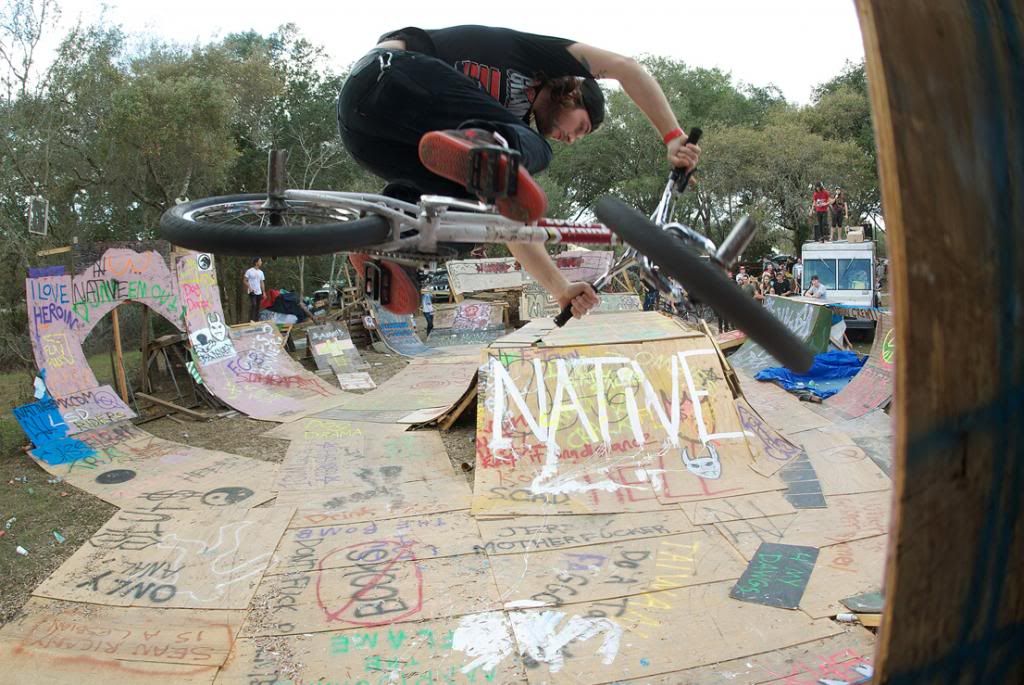 Brien Kielb can do table tops. This was not one of them. I have a few pics from the jam of him doing them, but I am trying to stay on his good side for a moment. Nothing but love, dude.