My son has taken a shine to the Rick Ross song, "Everyday I'm Hustlin'" It's in the Chill Bro BMX video, which Garrett loves watching.
It goes something like this...
Anyways, we have a new president, and while I am sorely grateful that we have good, intelligent man at the helm, I lament that we will probably not be getting gems like this any longer...
"There's an old saying in Tennessee I know it's in Texas, probably in Tennessee that says, fool me once, shame on shame on you. Fool me you can't get fooled again."
I reckon I will take the trade off.
I took a picture of myself the other day and was interested to see how much I look like my father. I am pretty much totally estranged from my dad, but he did contribute to my existence, so I thank him for that.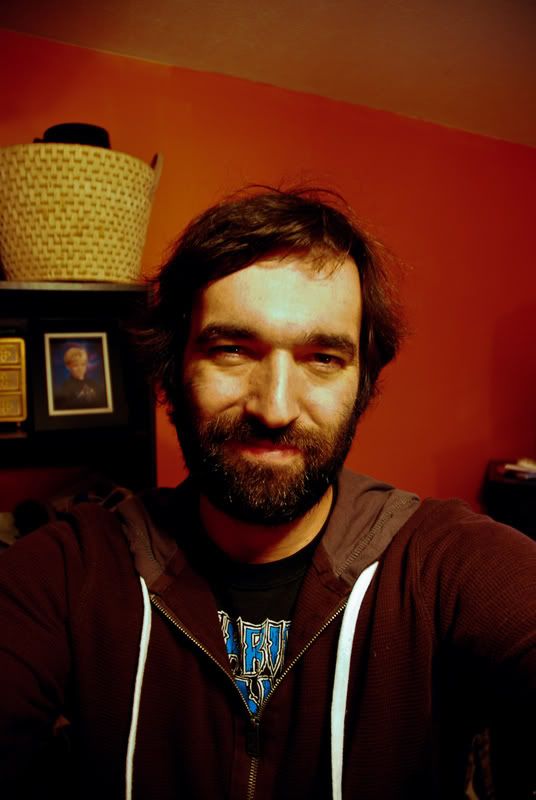 This is certainly not the best picture of Garrett and I that I have taken, but it struck me as kinda funny.
I got some new wheels recently, and I took some pics that sort of involved them. The front was built by Tom at Empire and the back was built by Corey at his house. I love diversity. Someone asked me at the park today how much they weighed. I did not know, nor did I care. They look boss as shit, but they are harder than hell to get a tire on. It reminded me of wrestling with a Primo V-Monster and an Alex triple-wall. My thumbs hurt!