Mica is breaking down...she is singing multiple classic rock songs, but she does not know all the words. Not even close. So I am being inundated with either the openings of songs or the chorus.
The clouds parted and the Sun warmed just a touch on Sunday...so we jumped on the opportunity to ride like a crow on roadkill. I gladly took some pictures because I wanted to shoot anything...and I did.
This is Ginger John. He is one of my favorite people to ride with at the park. He is young, salty as hell and has a good sense of humor.
Corey busted some moves. This table was the first offering, but the stem-hump was next damn level.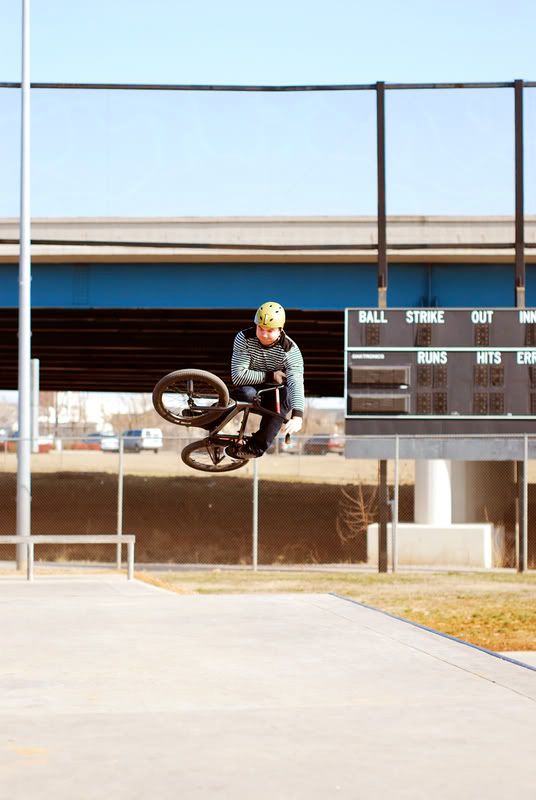 I don't really get too many pictures of myself because, as has been documented, I am usually taking the pictures. So, I wind up with lots of pictures of the bike that I ride.
Garrett got in a little trouble for wrecking his bike on purpose at daycare and saying "shit" over and again when he fell. So, no bike videos for a bit. I AM LOOKING AT YOU, BRIAN KACHINSKY.