Sorry. I really am. Between the travel, the storms, the work, the storms...I just never got around to this. UNTIL NOW.
Fit Bike Co. did a shop stop in Johnson City, TN. This is the home of my favorite bike shop in Tennessee- Angry Penguin. Jake works hard to run a rad shop, and this is a fruit of that effort. Van Homan, Shawn McIntosh, Justin Inman and some others (what am I, fucking tape recorder?) rolled through and brought pizza, frames, stickers, good attitudes and Uncle Stew with them. I hung back on the riding part because I am old and have nothing to prove, so most of what I have are just some random shots from the shop visit.
Jon and Tetro know why this picture is funny to me...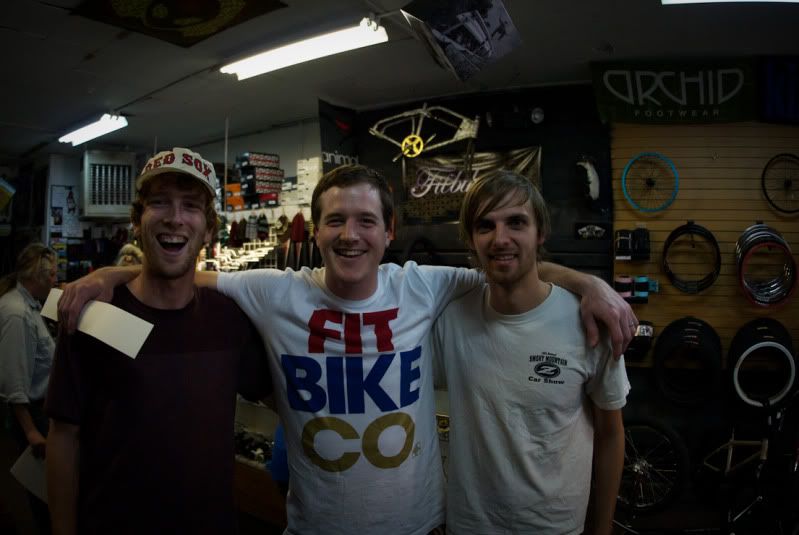 The Jake on the left makes things happen. The Jake on the right makes teen girls swoon.
Look at this damn dog. He's awesome.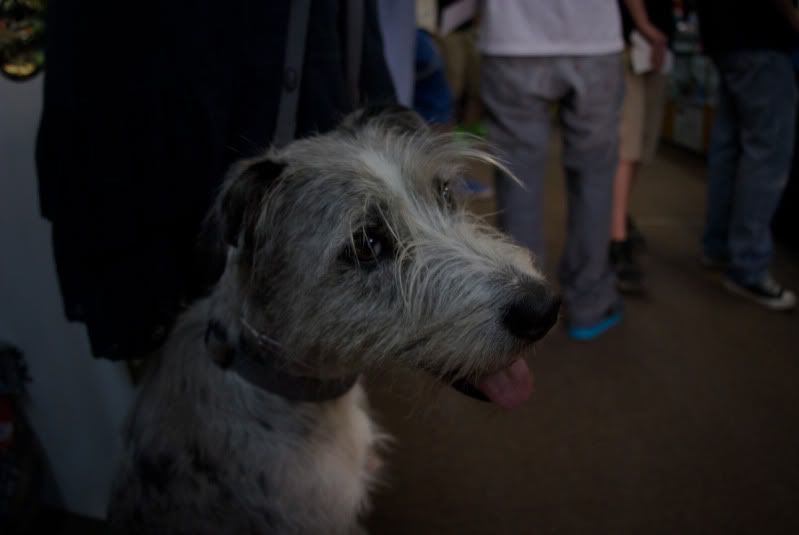 This guy slept on my son's bed the other night. That looked awesome. NOT CREEPY AT ALL.
Tetro bought his nephew a Fit complete and as a result he helped his odds of winning the raffle. He won to the shock of no one except for him. That head tube is a bit steep, though. Just my opinion, in my opinion.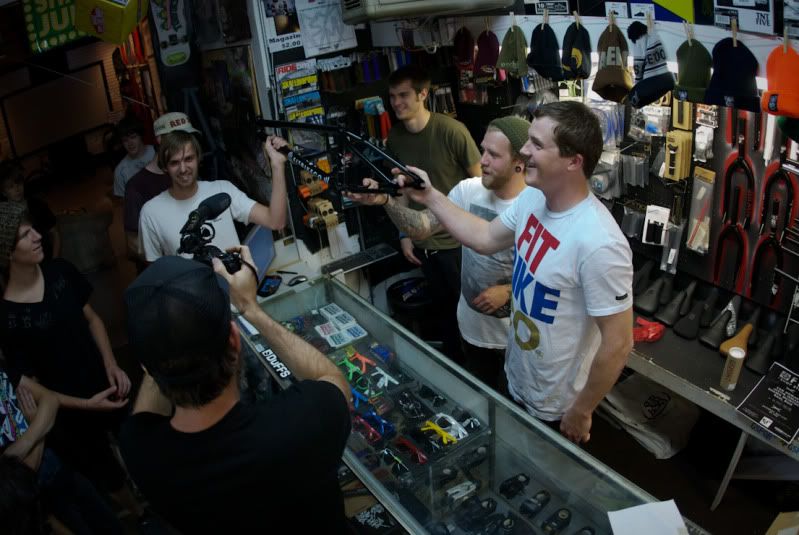 This picture is serious business. Jeff Z. threatened to beat my ass if I ran any pictures that he was shooting. I WILL WRECK YOU, SON. Just kidding. Jeff is nice as can be.
The only riding picture that I felt decent about. Shawn McIntosh did the pole jam to a nose manual to hop off the end of the world.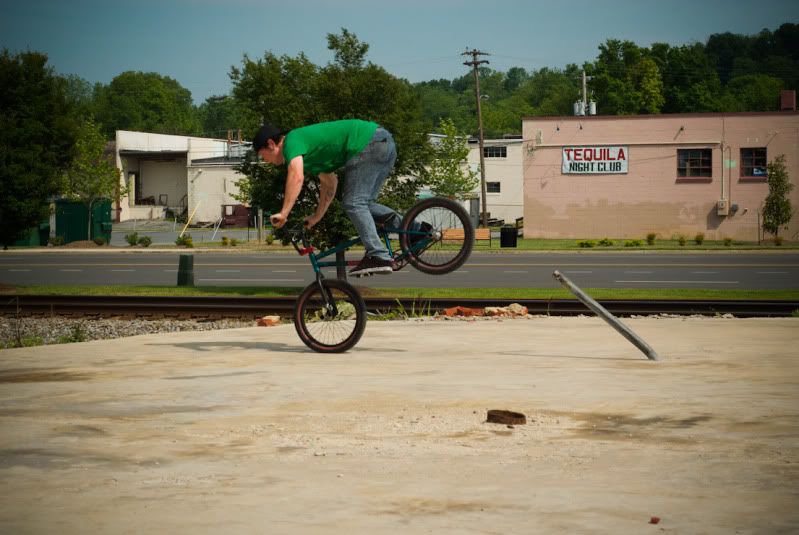 Again, sorry this took so long, Jake. I'll do better next time.