Because my dog has shit all over my back yard and just really done a terrific job of fertilizing the thing.
I mowed it, cleaned it up and took my son out there to see what he'd think of it. I hooked him up with his new (to him) whip and he seemed to like it.
And check out his "I'm chillin'" stance. Kid is gonna be a ripper.
I wrecked hard this past weekend. I actually did no damage to myself, but I destroyed my new cranks and new pedals. Shit. I guess I am glad that I did not get wrecked, because when I look at what was done to the metal on my bike...well...I realize that I would have shattered my leg.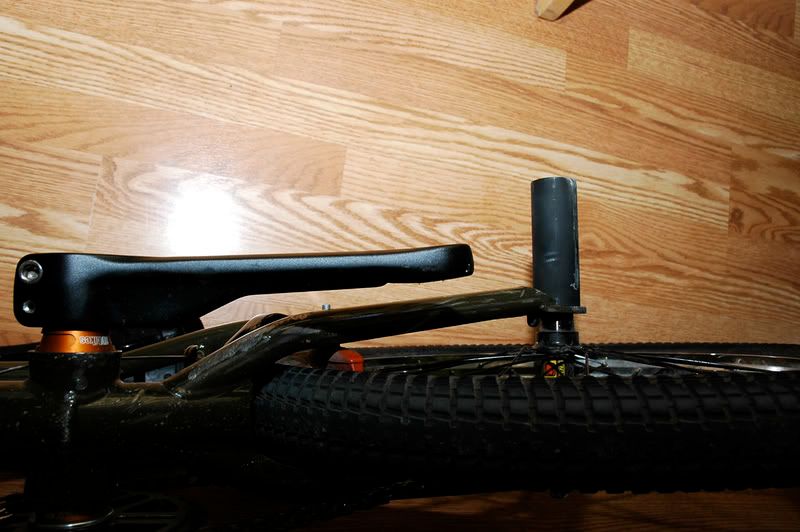 Before the bike carnage, I got some pictures taken of me riding! Gasp!
Fastplant, baby!
Hippity hoppity.