Damnittohell. The last couple of days have been busy busy. I cut the grass, started taking down the dog pen fence (hopefully a ramp will magically wind up there) and I have rode my bike probably more than I deserve. Mica is a wonderful gal for letting me ride as much as I get to. I went last night got some photos of ol' Josh and Neebo. Josh does alley-oop 360's like I wish I could...he's so damn good. It's wild.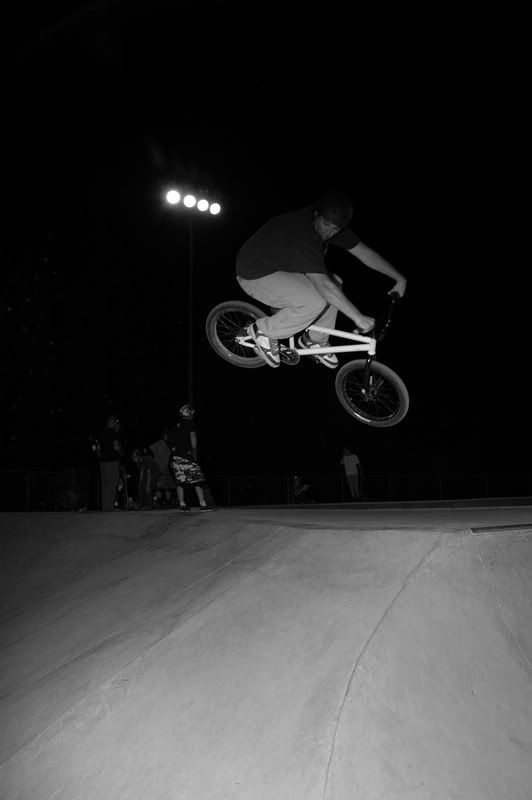 Neebo was tossing tailwhips over the hip and Mica pointed out that this picture looked cool because of the lights...
Today Zack Biggs was there and is way down with getting pictures taken.
Opposite jib over the peanut bowl hip...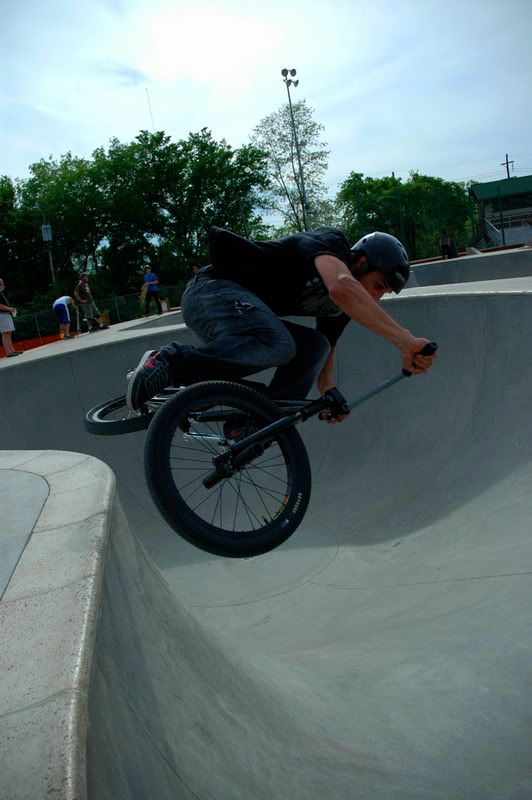 One footer in the deep end...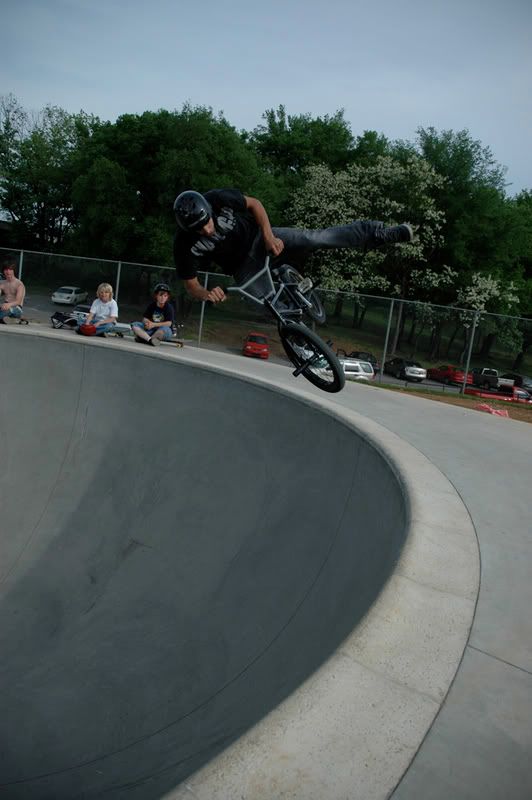 Invert!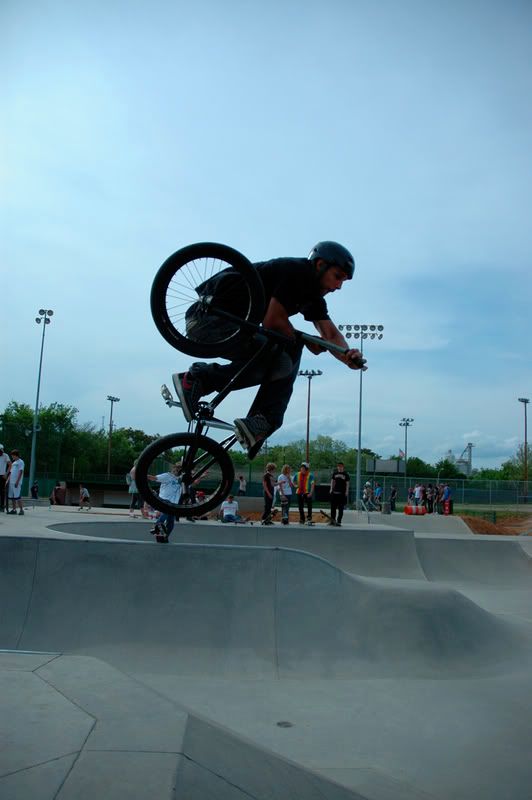 I've been 50-50'ing the back side of the over vert lately and it is fun, but not nearly as scary as people think it is. Sure, it's about a 13 foot drop on the other side, but man...just lean. If I can do it, anyone can.