Saturday night was met with an invite from John to come to his mom's house for some fire and some beer. The mayhem was later, and I would have to assume that it had something to do with Chip. Or Chris. Or both.
Either way, it was fun, even though Mica struggled to figure out how we could be having fun at a bonfire without drums or weed.
Corey fueling up!
HEY LADIES.
Something was funny, but it was not Chip's burning jizz rag.
Mica made me have to drink New Castle, but I found a way around that.
The next day was was wall to wall skate park. I learned toboggans, which is honestly a trick that I never really even considered trying. I got some pics of hot hot skateboarding action, too.
BMX also happened, and really, by the end of the night I was physically toast.
This pic has a simplicity to it that I really found pleasing. Joshua.
Neebo gave me a 180 barspinner to fakie over the spine. He also gave me a beer.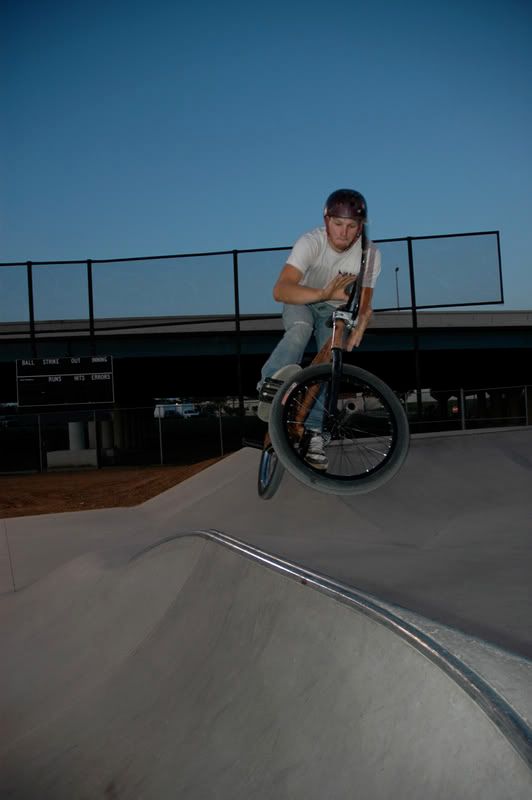 Austin (I think that was his name, I just know that he is related to the Jake that I know) was going for the handplants over the spine. That guy has arms as big as the river.
That's it for now. It was a busy and completely fun weekend.