That is the sign that has been spray painted on the pool coping bowl at the park. Ultimately, it is fine with me because I never ride that bowl, but I can't help but be afraid that they are gonna try to kick bikes out of there all together. I have heard comments from people that I consider friends on this matter, and it bums me out. I have tried to take a reasoned stance on this..."just follow the rules...don't give them a reason..." but even reason has it's limits. When at the park last night, every BMX'er I saw had a helmet on. Contrast that with maybe 30% of the skaters wearing one and you can see where frustration comes in. Enforce all the rules or enforce none of them. Don't just pick the ones that work for you.
Anyways, I took some pics of Jake the other night and have been slow to get them up here. Every once in a while, I get a shot that feels epic. This is one of those shots. Jake rides with Will Love, and it shows. He's a beast and goes huge.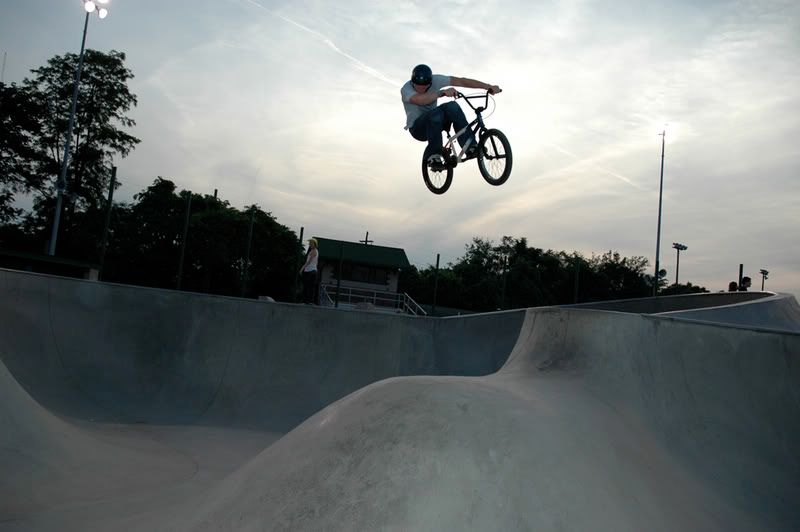 He also did a dog piss for me. He would have fit in nicely at a 1990's BS comp...
I think I finally sort of got a decent shot of Mr. Biggs doing that one footed 360 table that he flows so well.
Anyways, I need to ride some street. I think that is what I'll do this weekend. I'm turning into a bowl rider.