I stayed home from work yesterday because of a feverish Garrett. He had been roasting all weekend and after the night he put in, I had to check on him. Ever been kicked right in the mouth when you are sleeping? It's fucked up, man. But the doc said that he is fine, just a virus and nothing to be alarmed about.
Look at the kid with the tooth knocking feet! What a peach!
Last night I was kidless, so I rode. Mica actually went with me and got to see me just about kill myself right out of the box. But I stabilized the ship long enough to just sort of ride shitty. I took some pics of John and Corey using the nice "commander mode" feature on my Nikon. That is one thing I can say for Nikon...that is a pretty awesome little jib. So, here we have the fruits of the labor. Keep in mind that the flash was the only light for these. It was pitch fucking dark other wise...
John...
Corey...
John with an under the interstate 180...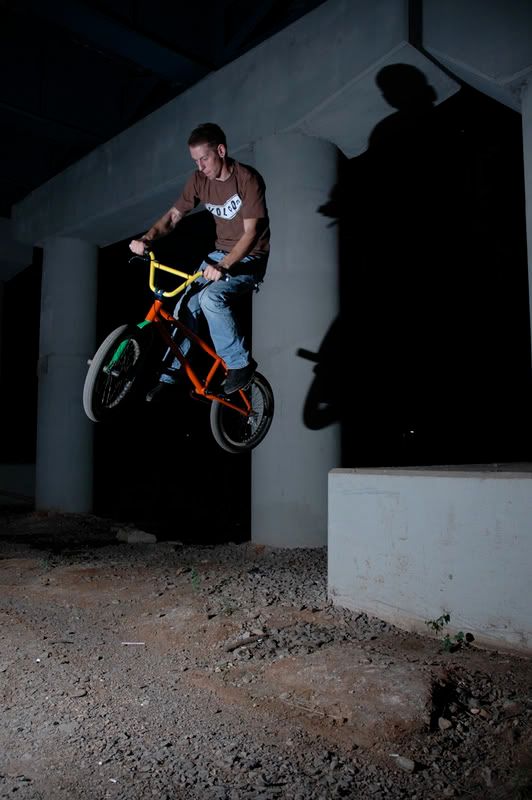 I am siked on this.