I had to work this weekend. By "work" I mean I had to get up at 2 a.m. and do some phone stuff for the job. I finished up at 6 a.m. and I feel awful. It totally wiped me out. As has been well documented, I am not a young man (though the server at Barley's the other night thought so) and stuff like this doesn't go so hot for me anymore.
We got a puppy the other day. She is a small beagle like animal that Mica named "Pinecone". She is a sweet little thing and sleeps more than anything I have ever seen. I have some pictures of her that I will post later on as I do not want to steal Mica's thunder on this. Well, I'll steal it a little bit...
I went to go ride tonight and found that I had a flat tire. I stupidly left my pump at the house (I actually had a spare tube) so I just wandered about taking some pictures. These are the fruits of that labor...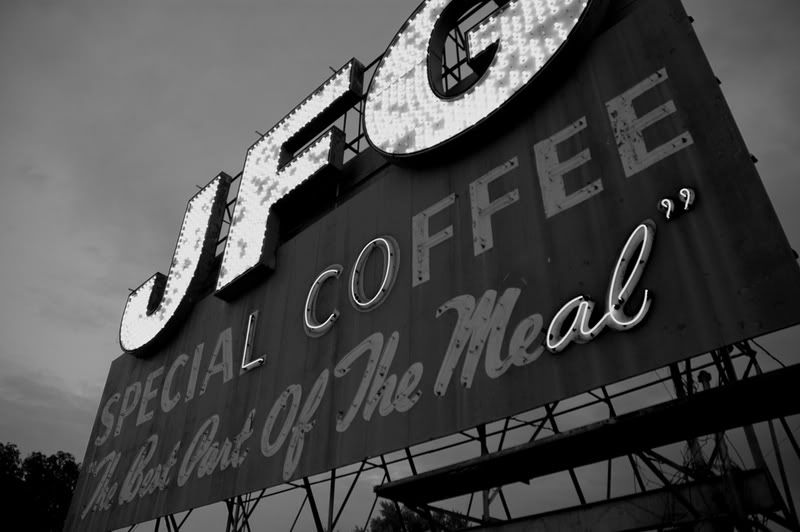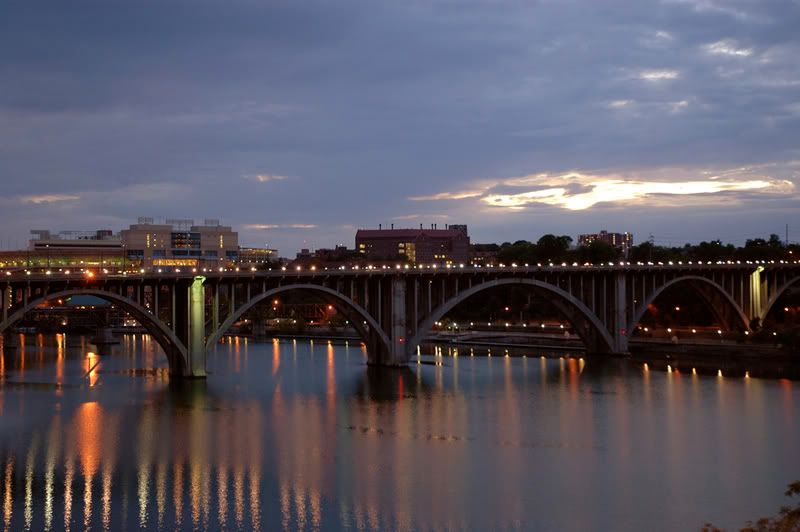 Nothing special, but I love that JFG sign. Not that the picture is that great...I just love the way that damn sign looks.
School starts for me tomorrow. I am nervous.