Anna is fall breaking it this week. However, the daycare people that were watching her are not open today and tomorrow, so I stayed home to spend some time with the kids. Then Anna left to go to her mom's friend's house. Shit.
The weather is lovely, so I just left the backdoor open and let Garrett come and go while I made some lunch. He became quite enthralled with the massive hole my dogs have dug (one of many) in the yard, and I just let him run with it because what good is being a boy if you can't get dirty.
No mudslinging! Dirt is fine, though.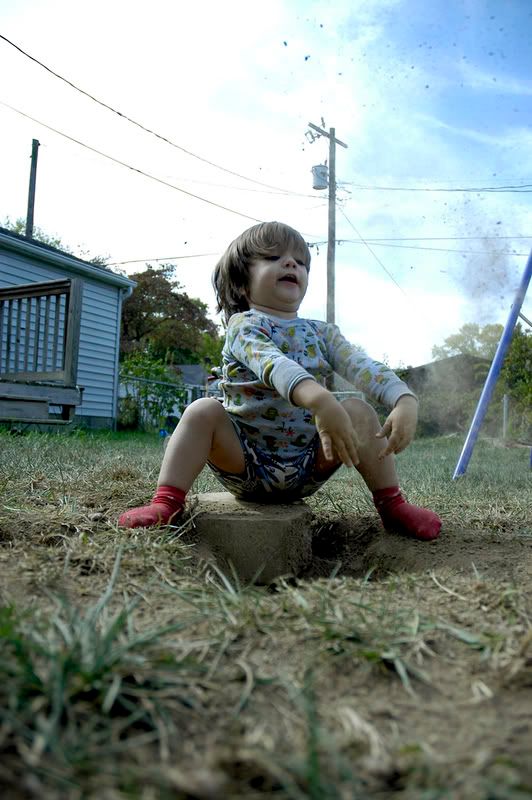 One of the offending parties...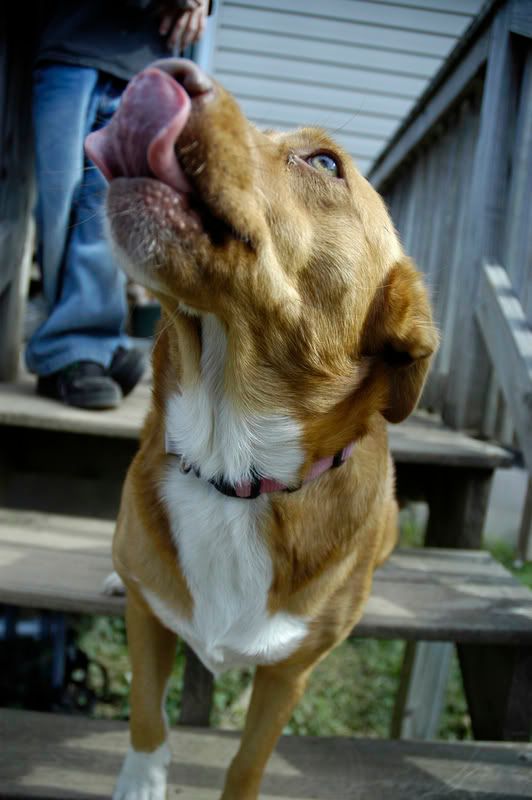 Mica and Ocean slightly overexposed, but they are adorable...