Today you get a good dose of me. I made Corey take some pics of me riding today and I like how a couple of these jibs turned out, so here we go. Also, there is a mirror picture of me as I tried to figure out if I got my sensor cleaned enough on this camera. I do not recommend doing this. It is a pain in the ass and in the end, you might wind up ruining the damn thing.
Sensor clean! Mirror, not so much!
Over the hip on an autumn day. The leaves holding on the the trees seems to be a metaphor for old men clinging to their youth. Maybe I read too much into that.
Once I clear the hip, I go right into this double peg grind. Every time.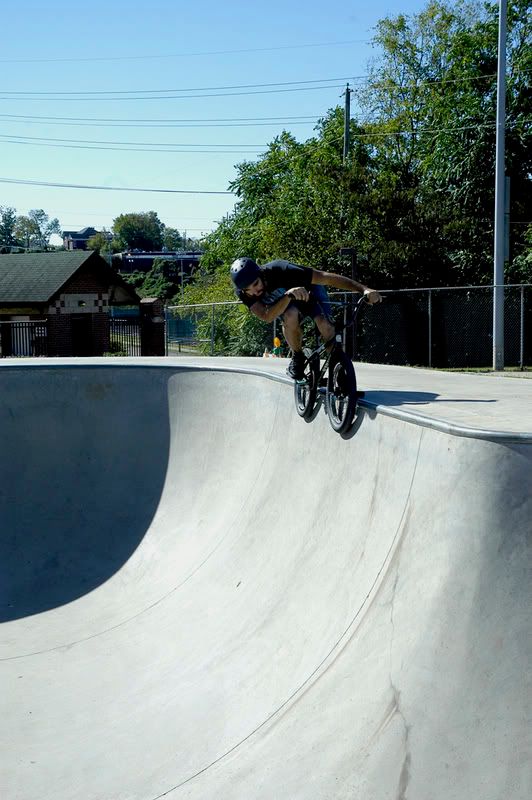 I tried to figure out why I like riding so much while I was heading into work the other day. I mean, here I am, thirty-three years old and I still participate in an activity that is dominated by the young.
The answer...aesthetics. I just like the way a bike looks. The way the clothes look. The way the photos look. I am sucked into it all. I plan on exploring in depth later on.
Just to show that I am not a narcissist...
Mica is watching "Final Destination: 3"...
Fuck.