It sucked. It gets worse and worse every year. I wanted to take the kids to something Halloween related since this is not my year for tricks and treats. Garrett was a dragon, though he insisted that he was, in fact, a dinosaur. Anna was Fonzie's date and Ocean was Crystal Lake's favorite son.
Shit for candy.
Garrett screamed like a demon.
I got stuck in a child play obstacle and wanted to kill Mica.
Other than that, it was a blast.
Ocean looking to carve a backwards "O" on someone's face. Oops!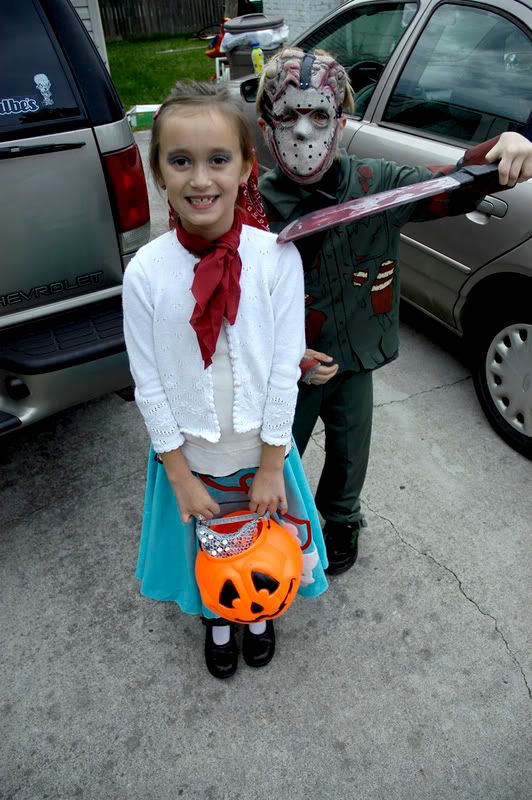 Garrett and Ocean seem like they are meeting to discuss how the neighborhood will be divided under their regime...
Shout! Shout! Shout! Shout at the shitty candy!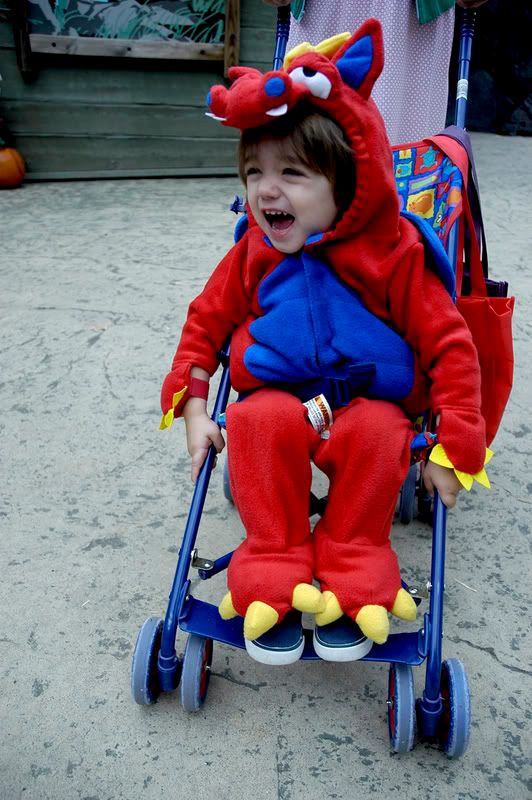 Kids...