Thank you, Mica. She stepped up big time and got the sign, got herself a t-shirt, got me a sticker that she gave to her mom and got Ocean a button. GOBAMA! Not to be confused with Go Bama. It looks like Bama is gonna rape the butthole of my beloved Tennessee Vols. Damn it. This is a bad year for sport in the Horrocks house. The Jets are hanging tough, but the Yankees missed the playoffs and Yankee stadium is no more. What a shit way to wrap things up boys!
This is what I look like when I am trying to figure out what to do with a UPS return label...
This is what I look like when I am happily holding my son...
Anna went camping this weekend with her Girl Scout troop. She returned with some seriously chapped lips. Poor kid.
She actually reminds me of someone...
James is the new neighborhood kid across the street. He has a 16" Haro and very little fear. He seems pretty nice and is pretty stoked on BMX. He sets up these jumps in the street all the time...well, all the time when his grandmother isn't yelling at him to not set them up...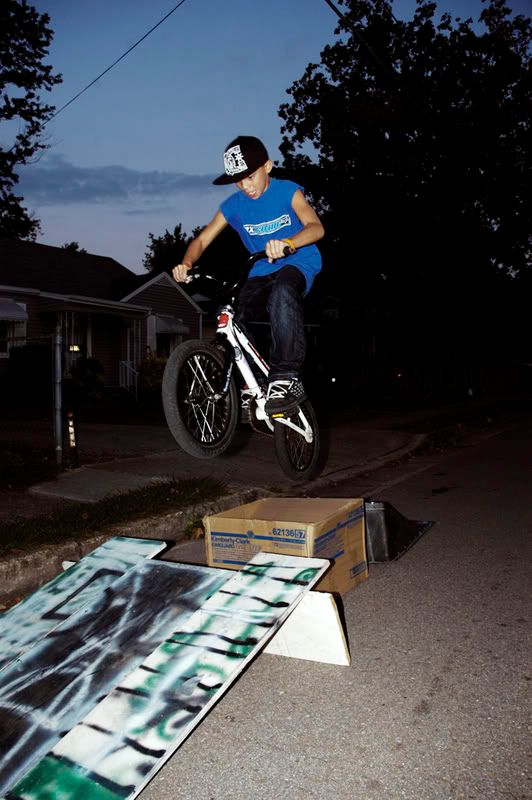 Mica is all moved in and looks cozy. Phoenix is lurking somewhere...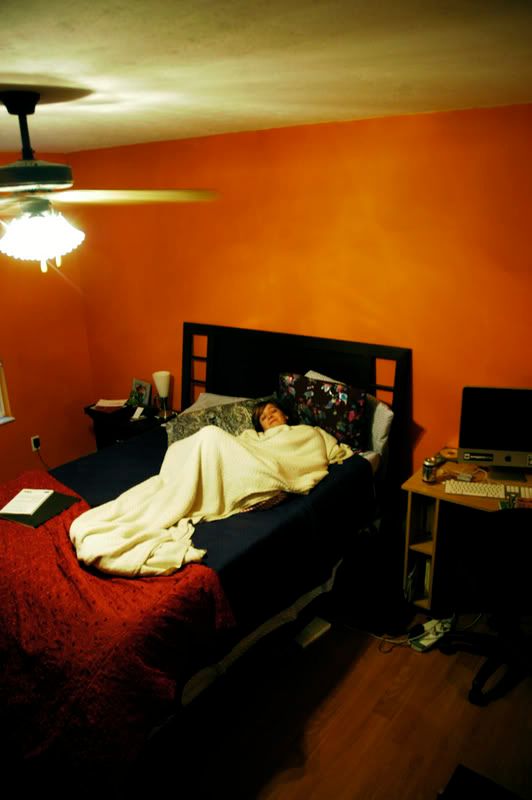 Corey is the ender. He does these nifty little nose bonk disasters. He has a twisted stem now. Shoulda got a Coalition.