Garrett got sick last night. At about 12:30 he started throwing up and didn't stop until about 3 hours ago. I stayed up with him all night, watching at first "The Venture Bros." then "Gremlins" then I watched the replay of the Spurs vs. Hornets game followed with some Food Network. He seemed pretty freaked out with the vomiting and he fought it off a lot, which probably made it worse. He's sleeping now and I probably should be. I was supposed to go volunteer for the Empty Stocking Fund today, but I was just in no shape to do that. I called my boss and let him know that I was up all night with Garrett and he kind did the "sure you were" laugh, but there is not much I could do about it.
I took some pics during happier, less vomit laden times the other day...
I like this because Mica looks insane. She is.
Garrett started out pretty unimpressed with getting this train set for his birthday. Now he is enthralled with it.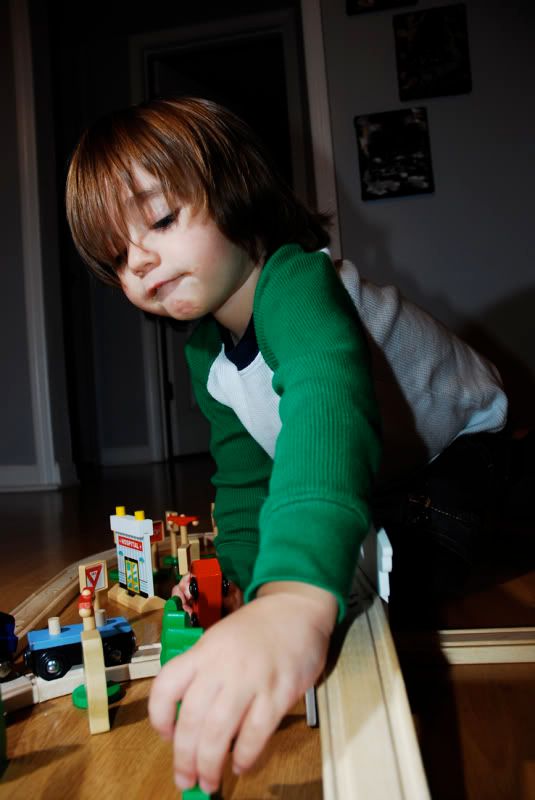 Hopefully tonight will be a better night.