Thanksgiving came and went. This was not my year with my little ones, but we still had the biggest little one (Pho) so there was at least a modicum of child like wonder. Mica made a delicious spread...I mean she took it out of the park (to borrow some baseball) and I am still fat because of it.
She made this awesome apple/raspberry pie that, due to the coloring from the raspberries, fooled her mom into thinking that it was a pie made from ham. Her parents spent some time in Alaska, so maybe the same magic that gifts Sarah Palin at times rubbed off on Mrs. Johnson. Maybe not.
The offending and delicious pie...
I took this picture of Mica a last week and noticed that she looked like a "Real Doll". All kinds of jokes in this...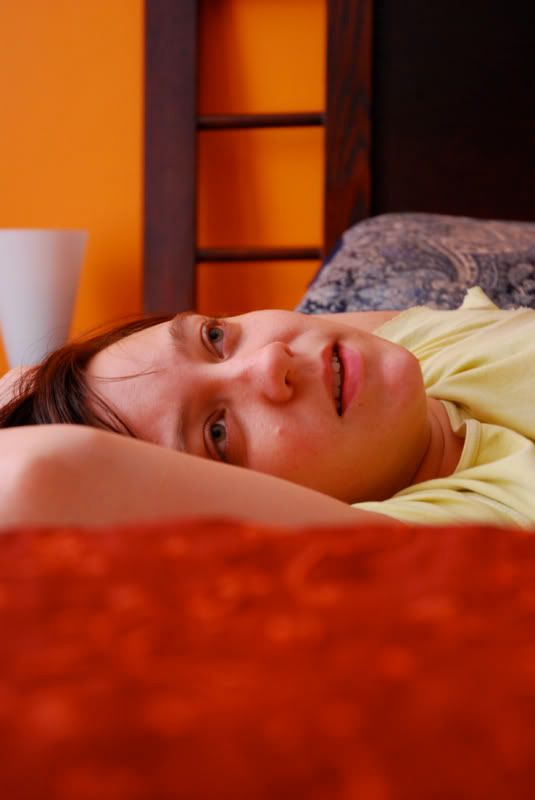 I had to go meet Garrett's mom last night to pick him up. The drive was atrocious, the weather was wild and Tennessee was losing to Gonzaga. Once Garrett got home and into his jammies, he found joy in looking at himself on a Mac iSight camera.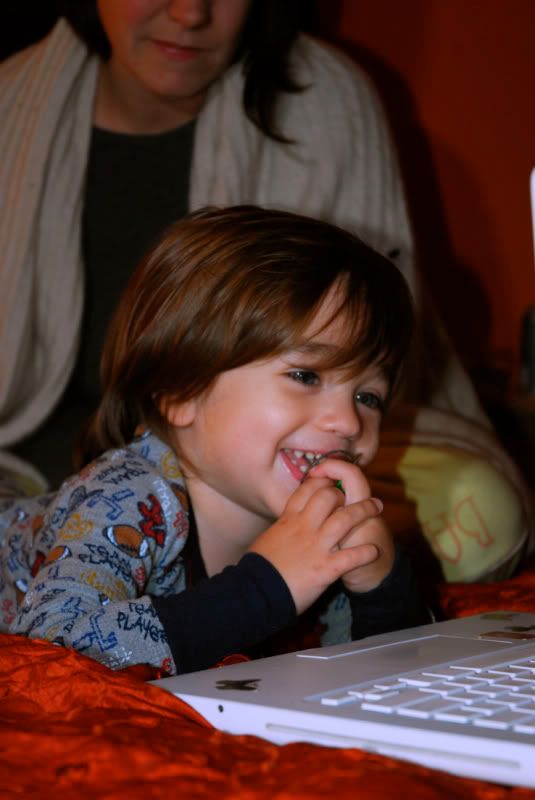 After this, there was a comedy of errors involving Star Wars Episode 2 and the Spanish language. Eventually Lilo and Stitch saved the night and Garrett got some sleep.
The house is nearly finished with its Christmas decor. As soon as the weather lets up, I am venturing out to the roof to play with lights and electricity. We have a massive fake tree, but this little guy caught my eye...
Stockings were hung by the...uh...wall with care.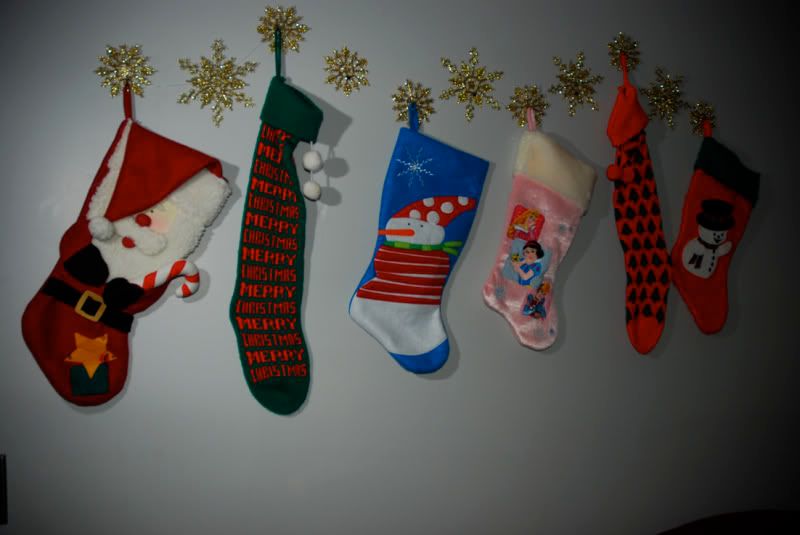 The brothers bedlam seem to enjoy the tree...
Anna made it back from Mississippi in one piece and decided to carb load since I can only assume that she ate nothing other than slaughtered pig product in the deep south.
Finally, the end. I got a haircut, by the way. And I got an A on my last English paper. None of this keeps me from making internet religious extremists mad at me, so I am toying with the idea of making my own message board. More to come on this at a later date...
More BMX on the next go.