and I'd totally live there. Holy shit. I love this place. Love. Anyways, it took a long time to get down here. Longer than I expected, but Garrett totally held it together and was rad as could be on the way. Mica and I almost killed each other a little bit, but we decided that it would be best if we did not do that. So far, this feels like the right decision.
TENSION RUNS HIGH
On Monday, we went out and about in downtown Austin, making a stop by Empire BMX. I have ordered a ton of stuff from there over the years...so much so that Tom at Empire recognized my name. Hahahaha. Met Hanson Little in there, as well. Both guys were nice as could be. Tom, Tina and Hanson signed the Empire BMX shirt that I bought Garrett months ago. They seemed very stoked to do so. Great people and a great place. There is a reason that they are my mail order of choice.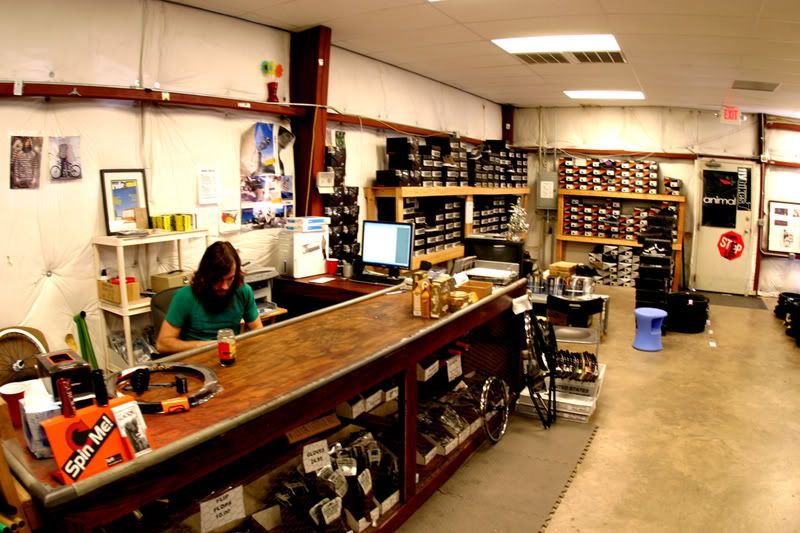 While down there, we ate lunch at Wahoo's, which sated my desire for some fish tacos. They also had Lonestar Beer, so I grabbed me one of those. Not bad at all.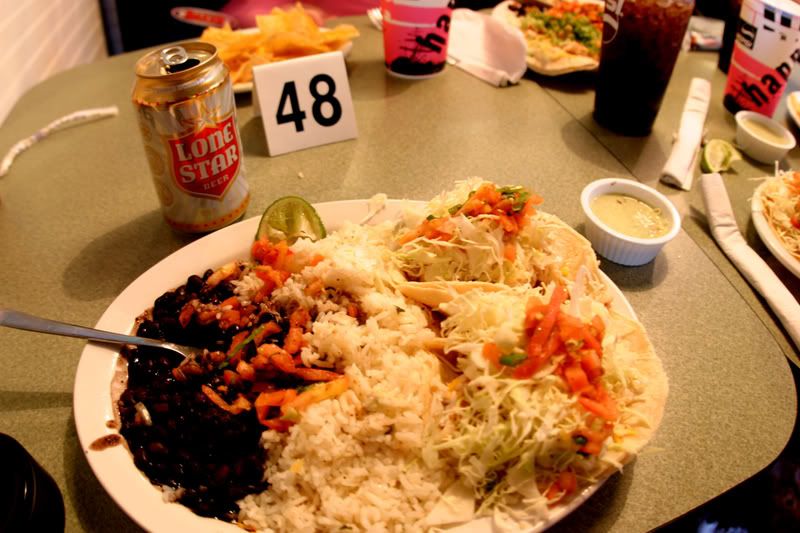 Garrett enjoyed his food, and I enjoyed taking pictures of everything. I AM A TOURIST!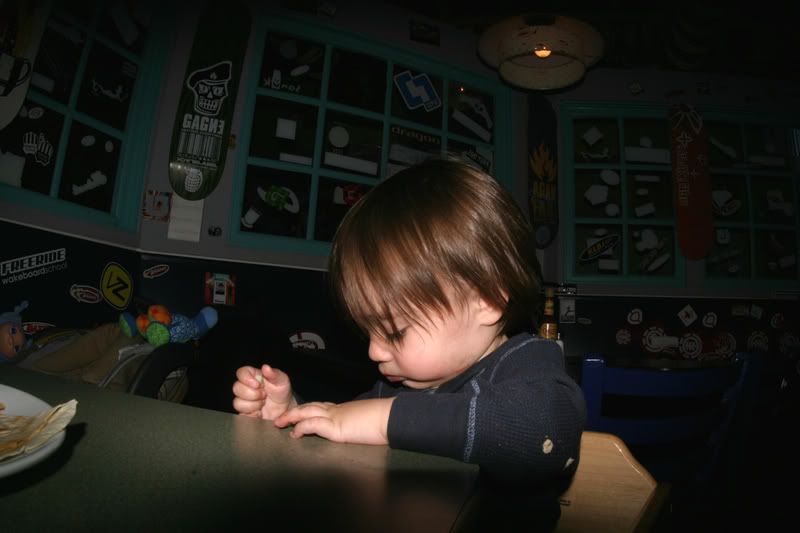 I rang in 2008 with a quick session at the T-1 ramp. I say session but what I really mean is that I was the only one riding it. Joe Rich, aka the nicest dude in Austin, let me ride the ramp for a bit and hang out. We talked for a bit and Mica made me buy a pink shirt. Mica looks pretty on the ramp. She's prettier than I am...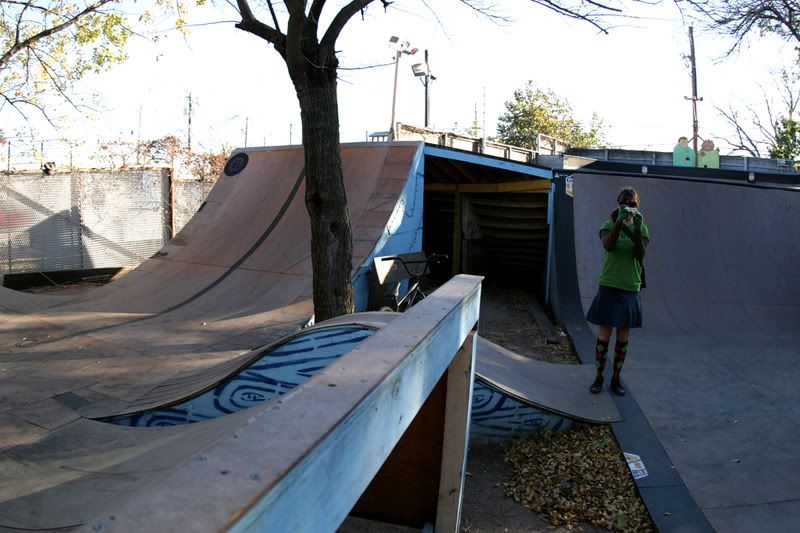 I had to sweep it off before I rode...
I didn't get much in the way of action shots. Mica was scared to use my camera and she wasn't totally used to taking BMX pics, but I did ride!
And here I am just being totally goddamned stoked...
We ended the day at 9th street, DIRT! It was cold and windy, but I rode a little. I took it a little doing an ice pick on the dirt quarter, but it was totally fun.
We are here for 4 more days. It's been a blast. I got to meet my nephew Cooper and he is a total love bug. He's smiles at everyone! I am gonna get some pics of him smiling with me tomorrow. More to come! I am overwhelmed by all of this. I love Texas!