So, my knee is a lot better. A lot. Way stoked on that. My friend Ret went down with an ACL injury, which I totally hate to hear. Having gone through two of those, I can say that I would wish that on no one. Not even a man that bedded my sis. Get well soon, man.
Ret looking sorry...about what I will not say...
Total Knoxville badass Zach Biggs took it hard to the skull the other day at the park. Fractured orbital bone and lots of blood. The doctor said to give it about a month of rest. Zach had other ideas. Like this downside whip...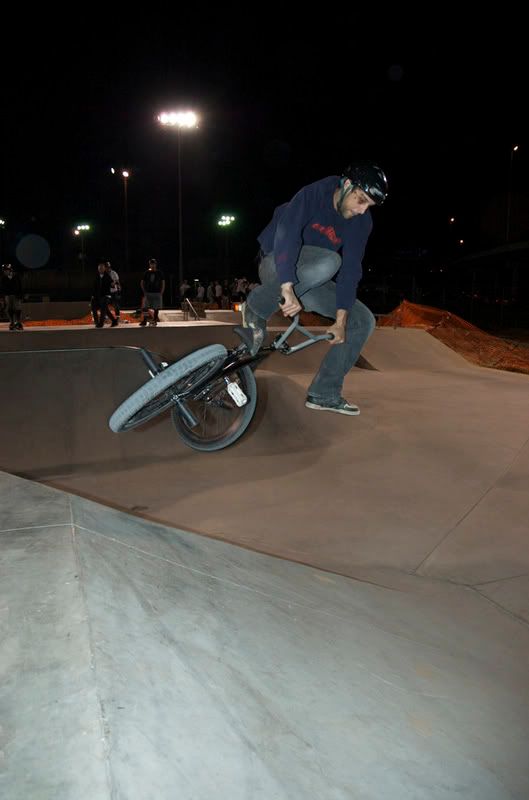 And if that wasn't enough (and it wasn't, because the man is a fucking beast on a bike) he went back to the scene of the crime and shut it the fuck down...
(seriously, look how high he is. I wonder if it is hard to pedal with balls of that size...)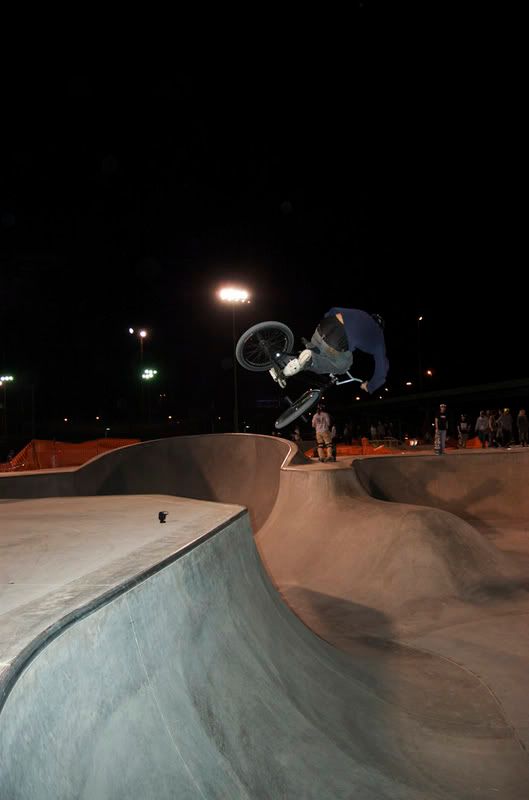 Corey got to ride and boosted a nice table for me. Thanks Corey. You're a peach.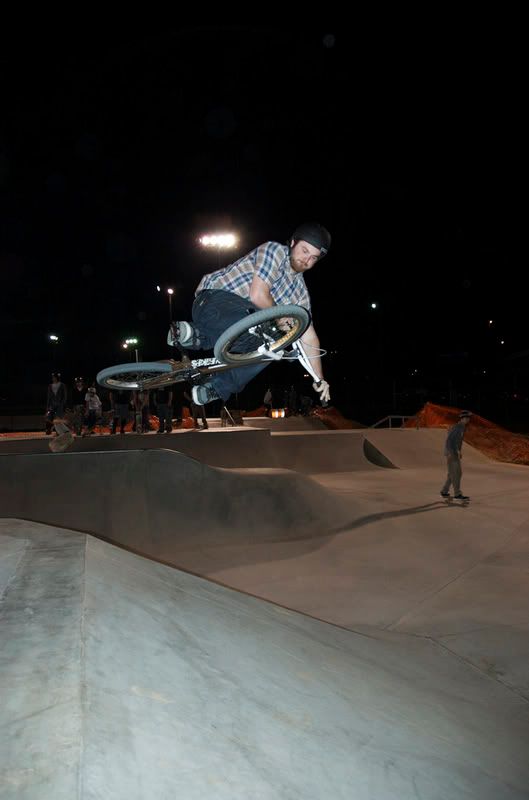 I had fun tonight. Didn't get hurt, for once, and even rode decent. Tables/berm sliders are getting better.
Sorta.
See you in the funny papers.