Last night my Tennessee Vols came up 99 in the SEC tourney. At least they made it to Saturday. I'm bummed, but more than that, I am sick. This cold is taking it's toll on me, but I still got up and rode this morning. Not sure how. Not sure why. But the sky rewarded me with sun and a pretty good morning at the park. These guys from Kingsport/Johnson City showed up and they totally killed it. This fellow in particular...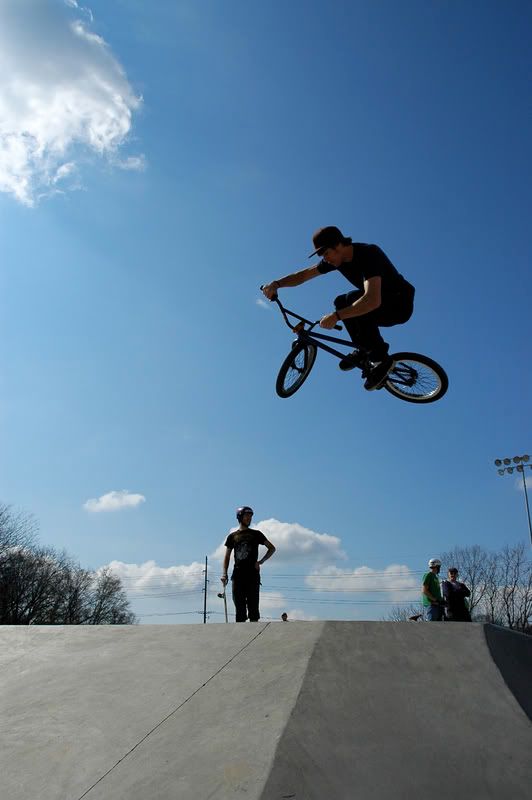 GRIZZ AIR!!!!!
I am not sure who this guy was, but he fired out some nice nice on the hip.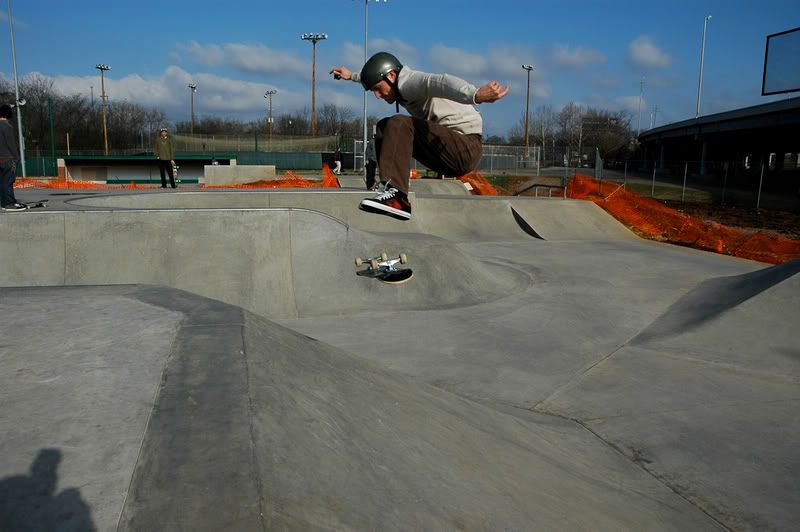 Andrew was already there, and I feel compelled to say that if he got to ride more, he would really be a sight to see. So good. Go watch that Props interview with Bobby to see Andrew in his salad days...amazing.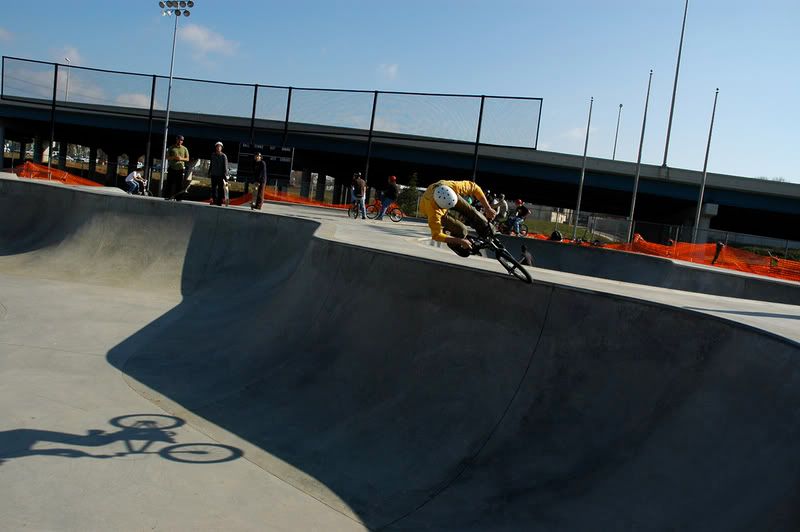 My kids have been amazing of late. Anna is doing excellent in school, Garrett is getting a decent handle on the English language and they both pretend to love me. I'm a fan. The best two things I have accomplished in this life...
More later.