Apparently, this is some sort of crazy hippie shit they do up on the "Ridge" on St. Patrick's Day. Mica was a hippie, so she has some really interesting stories about the world that is unknown to me...because as we all know, I am a conservative asshole.
Also...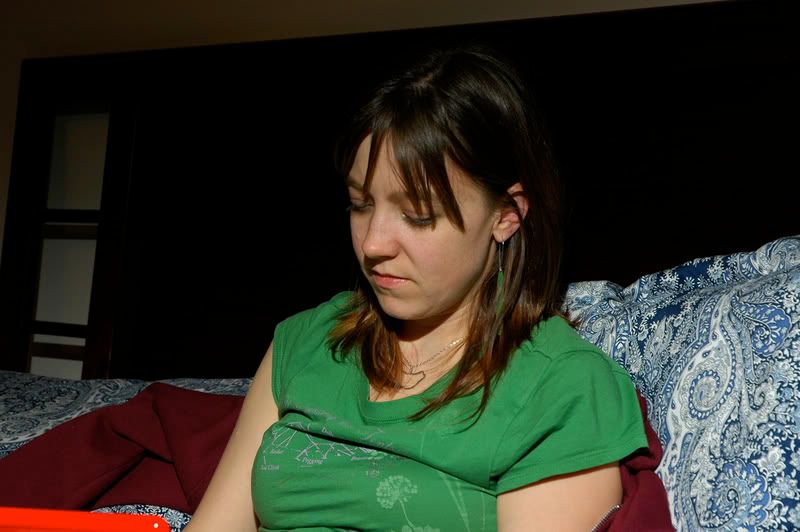 BAM! She complained that she never gets a mention. So now, she gets a mention, a picture and DRAMATIC LIGHTING!
I got some new stuff for my bike. New grips and a new chain wheel. Now, she is perfect. Pure sex. I love this bike.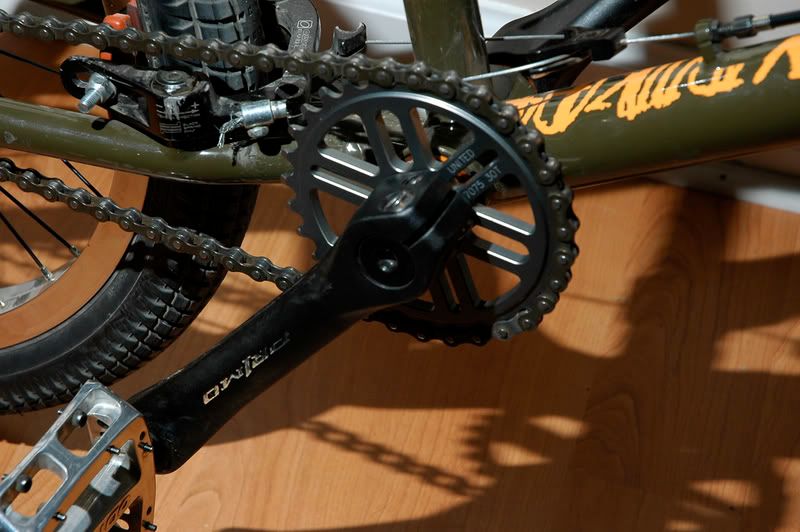 I have decided that I hate my Loteks. They feel like shit on my feet. The best shoes for BMX that were ever made were the Rubens by Etnies. And they stopped making them...because they seem to be idiots. I have two pair sitting here next to me that I have rehab'd, so they are going to be my shoes of choice for as long as they last. Once they are done...I dunno...maybe I'll just quit BMX.
Some pictures of the sport that I love with all that is left of my heart after my children and Mica take their chunks...
Corey, I am posting this because you did not land it...and you need to. You are so close. Get on it.
John, stay motivated. For someone that doesn't ride that much, I am amazed at your ability. Please ride more. You are a good dude.
Z Biggy...two angles of the same trick. He is so good it makes me weep. Inside. I ain't crying in front of a bunch of dudes. That's no good. But seriously, Biggs is fucking nuts.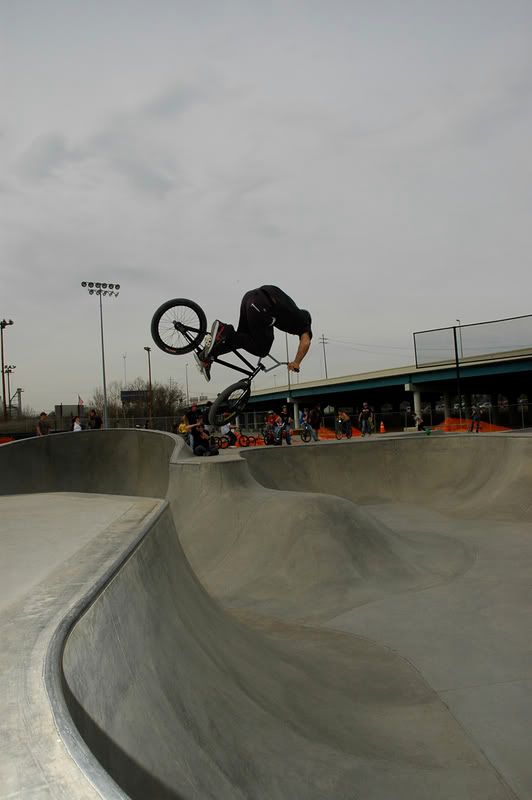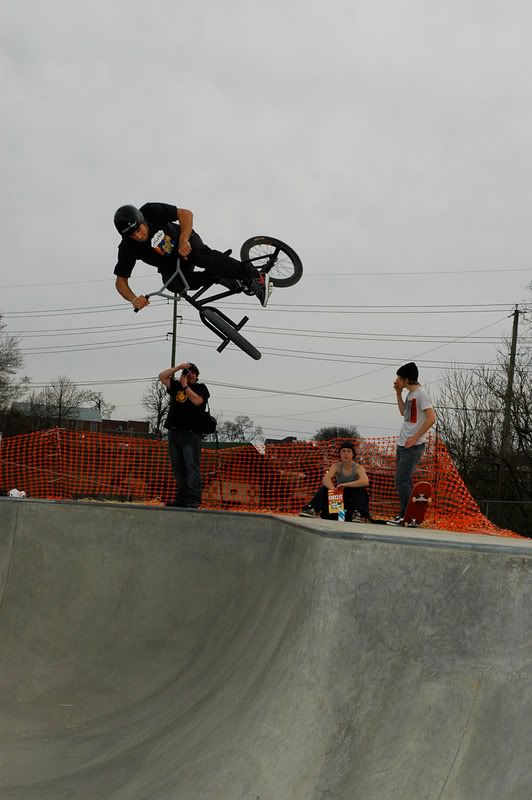 I broke myself off a little this evening. Charliefuckinghorsed. Ow. Say something nice to me.