They are from the Jay Cee, and they rip rip rip rip. One I am familiar with, one I just met. Both are good fellas and just kill it on the BMX. And they don't mind firing out tricks for me to take pictures of.
Jake I know up close...I wasn't ready for him, but I took the picture anyways.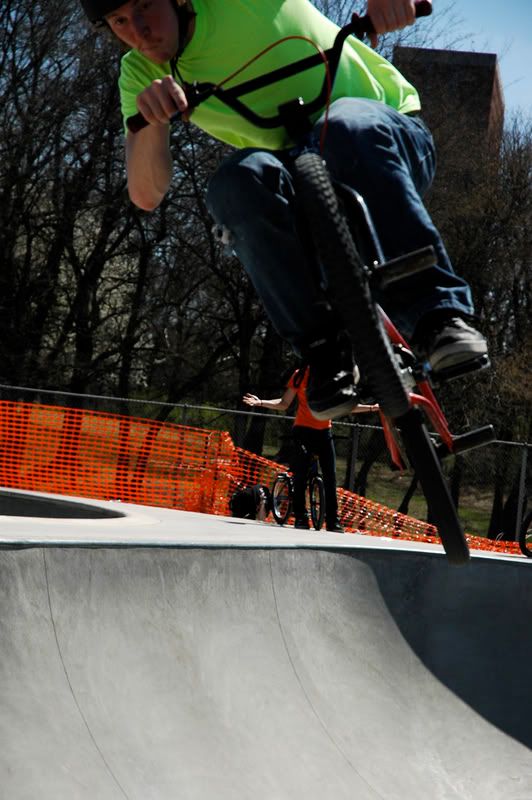 Same Jake and the tuck no hander. He actually did this for me multiple times because I kept missing it. Thanks, bro.
Final one of this Jake. He again obliged my request for multiples. I liked the panoramic feel of this one...
Jake that I am not so familiar with...
X-up in the bowl...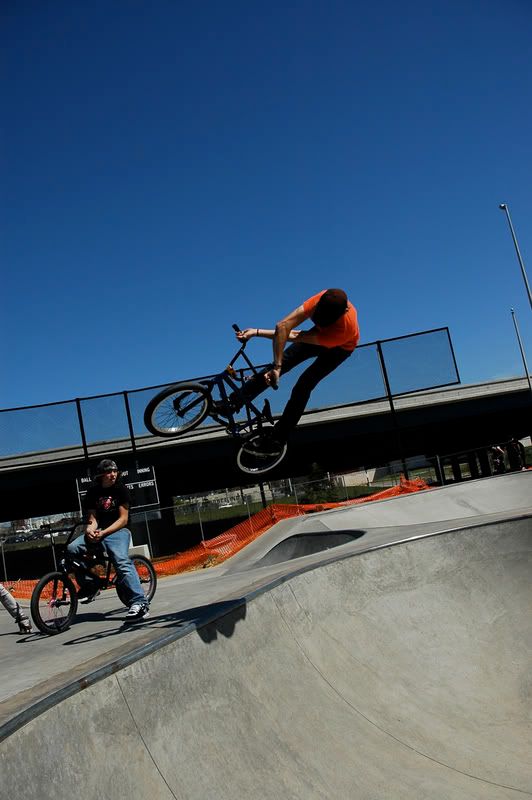 Invert into the blue. Blue shows up so nice...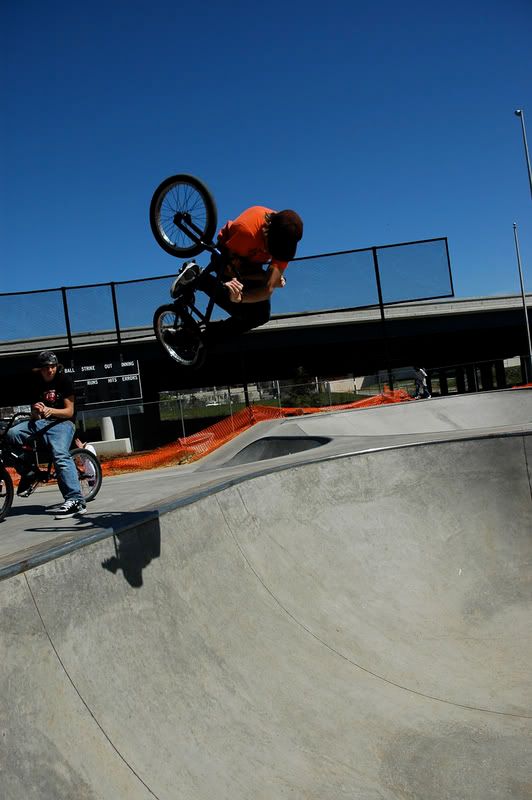 WITH THE GRIZZZZZZZZ!!!111111ONE!
I finally did an alley oop 270 on the hip. Yay.