My daughter is watching it now. She's gonna be one of those girls that goes to PerezHilton.com or something. I tried. I really tried.
Today has been oddly long and arduous. Garrett has freaked out for a large percentage of the day. He calls me "mommy". He also headbutted my collar bone and actually inflicted pain.
He is obsessed with going outside, which is actually okay with me, except for the part where he tries to run into traffic.
He can almost turn it himself...
Anna has decided that April 1st is Holly's birthday. I'll go with it. I think she'll be 5 years old. I think. Maybe 4. I can't even remember. It feels like I have always had her, which I think is pretty comforting. She's a great puppy and is very happy that she can get on the couch now. I just gave up that fight...
Mica is trying to cram an entire book into the weekend for her Women's Studies class. Her teacher is a man hating beast. I bet she'd love me. No, really. Older woman think I am awesome. I can't explain it. Oh, look at those orange walls!
I have a shoe problem. I have a lot, but to be fair, I buy a pair of shoes and use them for everything...BMX, skating, work...so they wear out fast. Etnies stopped making the Ruben, which was my favorite shoe. I just bought some Orchid's (on sale!) and I hope that I get to try them out tomorrow.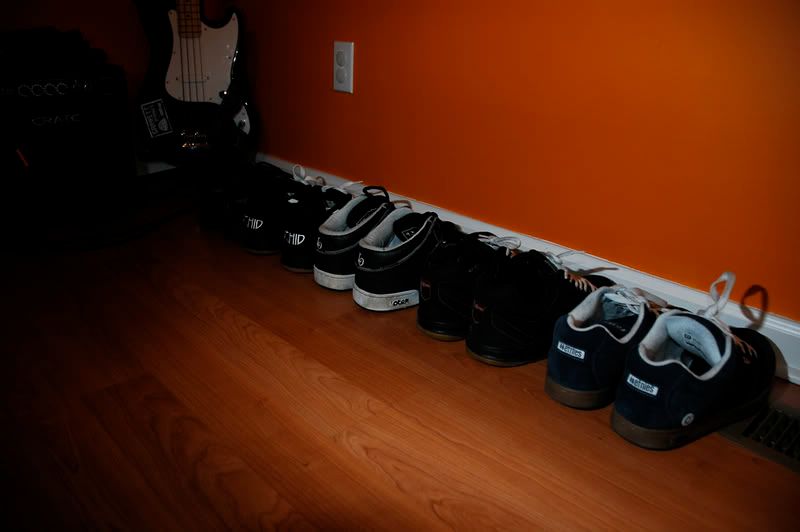 This was a dull post.